Prince Charles hopes the new princess will look after him when he's "very old"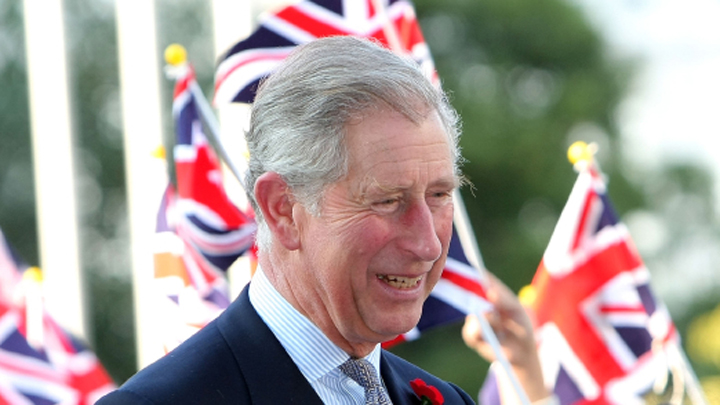 Prince Charles has made no secret of the fact that he wanted a baby granddaughter when he found out his daughter-in-law was pregnant, and he got his wish. The doting grandfather told well-wishers in Poundbury, Dorset over the weekend that he was "really hoping for a girl".
The next in line to the throne chatted excitedly about the new addition to the royal family and gushed about Princess Charlotte Elizabeth Diana to locals at a coffee shop in his model town development. He said, "She is beautiful…I was hoping for a granddaughter – someone to look after me when I am very old".
A local woman from the gardens gifted the royal a rose and named it after the new baby Princess, reports the Daily Mail.
"A Charlotte Rose? You have managed to do that already? How marvellous", said the prince. "How jolly nice to see it. It will look beautiful in my gardens". He certainly was in a good mood!
Later in the day he toured the Poundbury Cancer Institute and spoke of his second-time round as grandfather. Prince Charles said, "I am really rather thrilled".
Ad. Article continues below.
Prince Charles also received more flowers, this time from two young girls.
"Well these are just lovely, thank you so much. Did you get them from a shop?" he asked.
"No, the kitchen", 5-year-old Sophie said, honestly.
The Prince just laughed!
It's been reported that Charles has seen his granddaughter twice since she gave birth and clearly looks forward to spending some quality time with him.
Ad. Article continues below.
In any case, it looks like he'll spoil her.
Next, Prince Charles and Camilla will tour Ireland in an official three-day visit to the place where the IRA murdered his great-uncle, Louis Mountbatten, reports The Guardian.
The trip to Mullaghmore in Co Sligo will begin on 19 May.
Tell us, is Prince Charles right in saying he hopes his granddaughter looks after him later in life? Do you think she will?