Prince Andrew and Fergie send a combined Christmas card 24 years after they split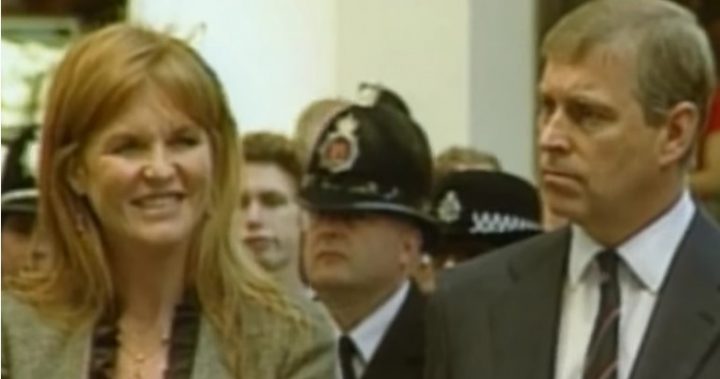 Remember when Prince Andrew and Fergie got divorced back in the 90s?
Well, who would have thought that more than 20 years later we'd still be talking about them as if they were a couple?
Despite being split since 1992, the Duke of York and his ex-wife have remained friends and their latest show of friendship has divided opinion on the internet.
It turns out Prince Andrew and Fergie sent out combined Christmas cards with their daughters Princess Beatrice and Eugenie.
The cards, signed by the four of them, features several family selfies including photos of Prince Andrew and the girls, and Fergie and the girls.
Ad. Article continues below.
It features a different Christmas quote, which some believe to be from Fergie herself.
"A Thought, A Word, A Deed, Nothing is More Special, A Warm Embrace, A Smile that goes the Extra Mile, Somebody, Somewhere took heed."
"Prince Andrew and ex Sarah Ferguson STILL send joint Christmas cards" https://t.co/5z9UIFyuYd via @Femail

— royal whispers (@royalwhisper) January 14, 2017
So, why are people on the Internet even talking about this?
Ad. Article continues below.
Well, it's not exactly something most divorced couples would do is it?
While media organisations call it "very unusual", others are questioning why a divorced couple would send out a combined Christmas card.
But let's face it, does divorce actually have any rules? At least Prince Andrew and Fergie can be friends and remain amicable, something many divorces can't manage.
What do you think? Is it "very unusual" or just a lovely gesture from the pair?