Prime Minister open to literally taking money from your pockets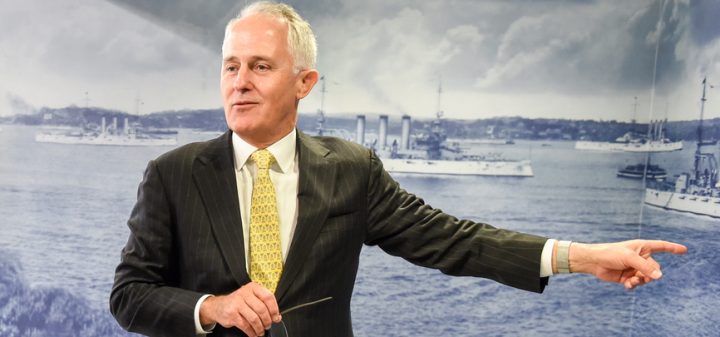 At first, they came for the pennies, and many were happy. Now it seems that Prime Minister Malcolm Turnbull is interested in a plan to get rid of the 5-cent coin from our pockets. With the knowledge that it actually costs six cents to make each five cent coin, it makes sense to Mr Turnbull that they would be phased out.
Ad. Article continues below.
When the question was first raised to Federal Treasurer Scott Morrison, he dismissed it, telling reporters "If you can get as many people as in this room again who are interested in that topic, I'll answer your question." However, it has become an attractive topic as Tasmanian Liberals have put the issue on the agenda for a party meeting this weekend.
Mr Turnbull is in Tasmania to address the meeting and was asked if the five-cent coin should be given the flick. Turnbull said, "It's a good question. I'll be very interested to follow the local debate on that". He then added "You don't see them a lot anymore, do you actually? It's a fair point."
It is a growing issue since the use of the coin is falling. It can't be used in vending machines or parking meters. However, it's not just as simple as them just stop being made and is something that needs to be planned out well. After the one and two cent coins were discontinued in 1990 the future of the five cent coin has always been in doubt. Mint chief executive Ross MacDiamid stated at the coin's 50th Birthday last February "We've seen a halving of the demand for five cent pieces over the past five years and our expectation is that it will just simply progress". He then added, "It's lost its utility; it will lose interest from the public."
Australia's choice to ditch the coin would put in a group with New Zealand which stopped their five cent coin in 2006. Most other countries still have small amount coins like Canada which still has a five cent coin. The United States, UK and the European Union still use the one-cent coin as well.
What do you think? Should we lay the five cent coin to rest or does it still have a use in society?