Preying on the vulnerable: Cash Converters caught out charging people 633% interest on loans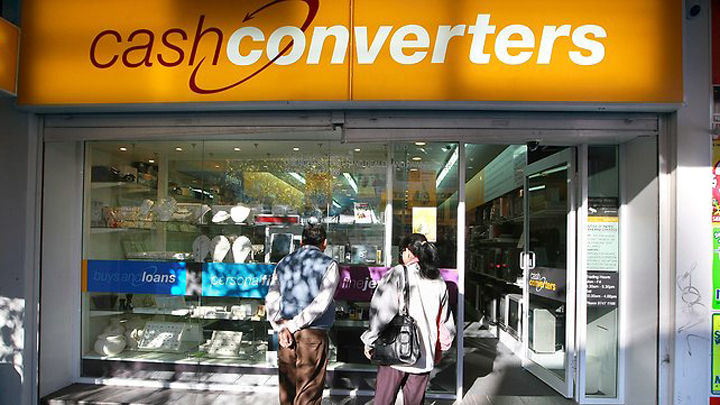 Cash Converters used to be known for their secondhand goods but now it seems they're better known for dishing out small loans.
And this is where they've run into trouble. The mega-pawn shop has transformed from its more innocent beginnings into Australia's biggest payday lender, and now has to refunds thousands of Australians who were ripped off by their exorbitant fees.
According to the ABC, Cash Converters has reached an in-principle $23 million settlement with legal firm Maurice Blackburn, which was acting for 37,500 of the company's past clients.
Maurice Blackburn had argued Cash Converters avoided a 48 per cent interest rate cap for loans in NSW by having borrowers sign a document that imposed hefty "deferred establishment fees" if loans were not repaid early.
Essentially, Cash Converters duped consumers into paying up to 633% interest on cash loans, and 145% on personal loans.
Ad. Article continues below.
"Cash Converters used a method where people were asked to sign a number of documents including an early repayment election," said Ben Slade, Maurice Blackburn NSW's managing principal.
Mr Slade said borrowers would be repaid the deferred establishment fees plus interest if the settlement was approved by the Federal Court. Now we just have to pay the waiting game.
So who is eligible for the refunds? Anyone who took out a Cash Converters' loan between June 2010 to July 2013.
Some believe that Cashies have preyed on the vulnerable, including those on welfare and the pension.
The small loans often become much higher than they ever would be with a bank or other lenders, and the company has been doing it for quite some time, meaning there many be many thousands of people who have been stung by the alleged rort.
So we want to know today: have you ever had a loan from Cash Converters? Were you shocked at their terms? Would you ever borrow from a payday lender again?