Previously unheard recording of David Bowie to be broadcast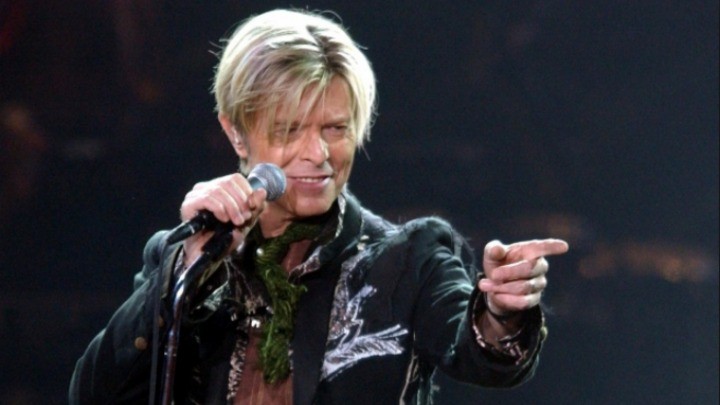 The BBC is set to release a previously unheard recording of the late David Bowie when it broadcasts a film on the star's final five years.
The special feature — David Bowie: The Last Five Years — will feature rare and unseen archive footage, including a recording the singer did for Lazarus, his last release before his death in January.
To whet the appetite of Bowie fans the BBC released a clip from the film that features the vocals along with Bowie's longtime producer, Tony Visconti, talking about the recording.
Hard to hear this clip and not get chills at Bowie's isolated vocals: https://t.co/CidWBIBeZO pic.twitter.com/U7JY965lby

— BBC Music (@bbcmusic) November 4, 2016
Ad. Article continues below.
"He would stand in front of the mic and, for the four or five minutes he was singing, he would pour his heart out and I could see through the window that he was really feeling it," Visconti says.
"The audio picked up his breathing. It wasn't that he was out of breathe. He was like hyper-ventilating in a way, like getting his energy up to sing this."
Visconti goes on to say, "It's brilliant. Absolutely brilliant. And the saddest lyrics to hear them now."
The special feature will take an in-depth look at the albums The Next Day and Blackstar, which was released just two days before his death, as well as the musical Lazarus. Close friends will also have their input into the film.
It is anticipated that the program will be released on BBC Two in January, timed to coincide with what would have been the singer's 70th birthday.
Were you a fan of David Bowie's music? If so, what was your favourite tune? Are you interested in this documentary?