Pressure on for Malcolm Turnbull to take action on controversial perks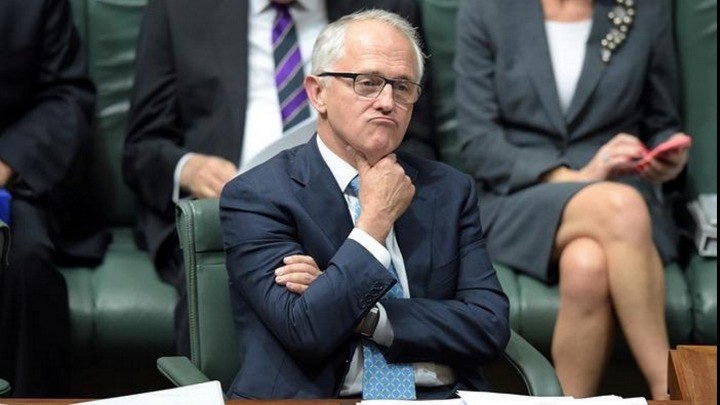 It has long been asked why politicians retain access to some pretty tidy parliamentary perks when they are no longer involved in the running of the country — and in some cases have gone on to secure lucrative positions of employment. When the Coalition Government announced two years ago that it would axe the controversial Life Gold Pass, you all held your breath in anticipation but it appears you're more likely to pass out from lack of oxygen than the action occur.
Prime minister Malcolm Turnbull is under increasing pressure to address the issue, which gives retired pollies free business-class travel on your taxpayer dollars, after it was revealed the plan had been shelved once again. It had been thought the perk would be cut by the end of 2016, but with four sitting days remaining it seems unlikely a bill will emerge.
When Tony Abbott announced plans to get rid of the Life Gold Pass in 2014 it meant at least 200 former parliamentarians would be kicked off the scheme giving the budget back around $1.5 million a year.
The bill had passed the lower house with bipartisan support, but stalled in the senate. Then there was the July double dissolution election, and you all know what happened there.
However, the Sydney Morning Herald reports that the bill — despite taking its time — has a large support base by almost everyone in parliament.
Ad. Article continues below.
Could it be then that the reason things have slowed is because of the High Court challenge by four former MPs over their right to receive such payments? You wouldn't think so given that the High Court rejected the case in October.
It might be that the Government is just too busy.
There are at least 100 bills currently before parliament, including the Aged Care (Living Longer Living Better) Amendment (Review) Bill 2016, the Charter of Budget Honesty Amendment (Intergenerational Report) Bill 2015, the Freedom to Marry Bill 2016 and the National Health Amendment (Pharmaceutical Benefits) Bill 2016.
What do you think of the Life Gold Pass for politicians? What priorities do you think the Government needs to be addressing?