Premier reignites debate over housing affordability, negative gearing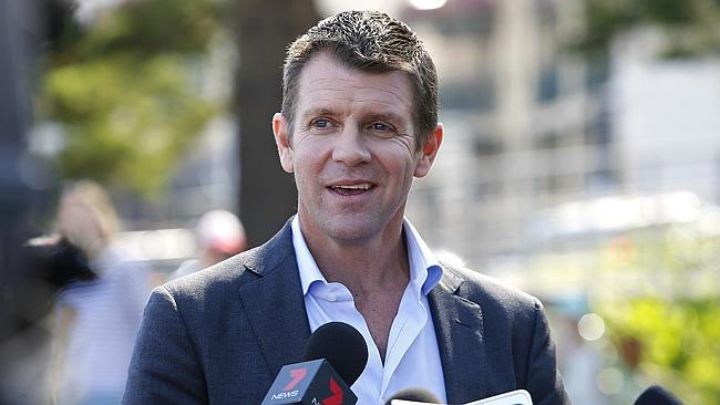 You might have heard over the weekend about a NSW Liberal MP speaking out about negative gearing.
The state planning minister Rob Stokes said in a speech on Friday that he didn't think negative gearing did anything to boost housing supply in places like Sydney where it was needed.
He went on to say it helped some reduce their taxable income "at the expense" of others.
"Why should you get a tax deduction on the ownership of a multimillion-dollar holiday home that does nothing to improve supply where it's needed?" he  said.
"We should promote investment in the type of housing that is needed by the burgeoning populations in cities like Sydney."
Ad. Article continues below.
His comments were dismissed by Prime Minister Malcolm Turnbull and other Federal Liberal colleagues.
But, the Guardian reports his premier, Mike Baird, has actually backed him up.
Speaking at the National Press Club yesterday, Baird said he hoped policy makers would listen to Stokes – who he described as "incredibly credentialed".
"He's an incredible asset to the state and he was making a contribution to one of the biggest policy challenges we have – housing affordability," he said.
"I know that partisan politics is a brutal reality but I think we need to do more as leaders to try to get to a position.
Ad. Article continues below.
"Don't immediately pick up your political badge. Just don't do it. Just stop and say, 'Well actually there's some wisdom in this, it might not have come from my side but, you know, that actually is something that we should consider as part of the overall mix.' My hope is that's what we do more of."
Baird's comments prompted the issue to come up in Question Time in Federal Parliament, with Opposition Leader Bill Shorten asking the Prime Minister if the government would stick by its position to rule out changes to negative gearing.
The Guardian reports that he didn't get an answer.
The negative gearing debate has been raging between the two major parties since before the July election, with Labor pushing for change and the Coalition arguing against it.
But if you're confused about exactly what negative gearing is, here is a quick explanation.
Ad. Article continues below.
Negative gearing occurs when you take out a loan to buy a home, but the interest you pay is more than what you're making in rental or other income from the home. Basically, you're making a loss. 
According to statistics, negative gearing reduced personal income tax revenue in Australia by $600 million in the 2001/02, $3.9 billion in 2004/05 and $13.2 billion in 2010/11.
Those arguing against the changes argue it benefits wealthier Australians more, while those in favour of negative gearing argue that it benefits the middle class more.
What do you think about this issue? Is Premier Mike Baird and his planning minister right?