Premier says 'nothing off limits' in law review after Melbourne tragedy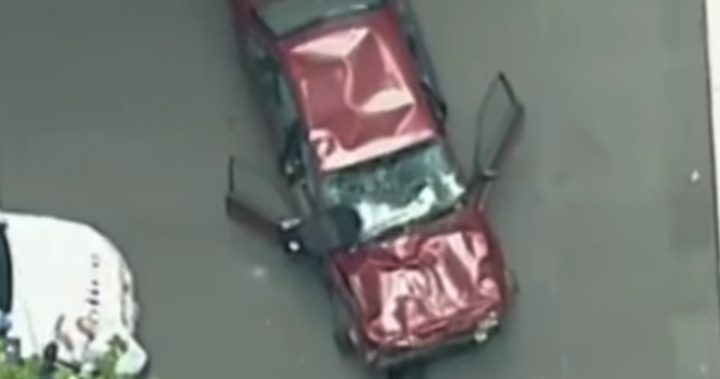 The public outrage following the Melbourne tragedy is something we can all relate to.
Many of you here at SAS have echoed the calls coming from across the country, asking how someone like Dimitrious Gargasoulas could have been allowed to get bail and then drive into a crowd of innocent people going about their daily lives.
It's a question that so many have been grappling with – the very same question we all grappled with after the death of Jill Meagher in 2012 when she was killed by a serial offender on parole.
And finally it looks like something might finally be done to solve the issue!
Victorian premier Daniel Andrews is promising a "top to bottom" review of the state's bail laws in the wake of Friday's horrific tragedy.
Ad. Article continues below.
It's something many have said is long overdue.
So, what is Andrews proposing to do?
Well, he said "nothing will be off limits".
"This will be a full examination for urgent advice for legislative change to keep Victorians safe," he' told Nine News.
"We owe it, all of us, to the memory and the legacy, each of the families, and those victims are owed nothing less than the hard work required and our singular focus to make the change necessary to make Victoria safer."
Ad. Article continues below.
Read more: Police call for changes after Melbourne tragedy
Among the things being changed is Victoria's volunteer bail justices, who step in for after-hours bail hearings.
Andrews said the government will establish an after-hours Magistrates Court – a "night court" instead.
"The work involves additional magistrates and additional resources. No expense will be spared," he told Nine News.
"Magistrates will be on-call as soon as possible – in just a matter of days. A night court will be established a little while after that."
Ad. Article continues below.
But it's not something that will hope overnight.
The review has a deadline of April 3 to provide the government with "urgent advice" about changing the bail system.
According to Attorney-General Martin Pakula, the review will aim to balance community protection and the presumption of innocence.
"We want him to look at the current exceptional circumstances, show cause and unacceptable risk provisions and provide us with advice on whether they appropriate in the current circumstances," he's quoted as telling a press conference by Nine News.
"The overall system of bail justice use is something we're going to ask Justice Coghlan to look at more generally and whether or not in regards to after-hours offences, we need different rules for different cases.
Ad. Article continues below.
"We're asking him to look at this top to bottom."
The bail laws review comes at the death toll from Friday's tragedy rises to five, with fears for another two people who remain in a critical condition in hospital.
Bail laws aren't the only thing some parts of the community want reviewed.
There have also been widespread calls to review mental health services, while the police want a review of Victoria's no-pursuit policy.
What do you think about this? Do you support a review of the laws? What would you like to see changed?
Ad. Article continues below.