Postman's heartwarming act for a four-legged friend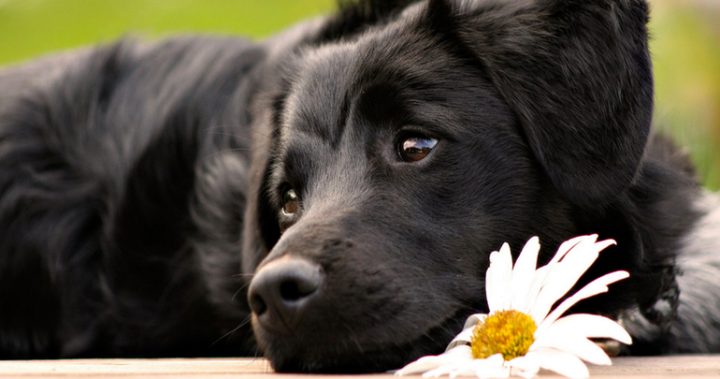 It has been a comedy trope for a long time.  Mail person comes and gets chased by the dog.  It's a classic.  It is, for the most part, true.  However, one mail carrier in the US developed a special relationship with a dog on his route.
Tashi is a 14-year-old black Labrador who took an instant liking to the mail carrier, Jeff.  Tashi's owner told the US television program Today, ""He has always wagged his tail and pulled us over to his mail truck. He will now get off his bed and come greet Jeff at the door when he delivers a package."
Jeff started to notice that his furry pal wasn't able to make it up and down the stairs anymore to greet him.  It made him think of his own dog who had passed away.  Jeff said, "I didn't realise how much trouble (Tashi) was having until I saw them actually carry him up the stairs".  He added, "I remembered my dog having the same problem, and it's sad."
To help his own dog when it had gotten older, Jeff made a ramp for the dog to get on and off the porch easier.  He decided to donate the lumber he had for Tashi's family to make their own.  Tashi's owner was happy but hesitant saying, "We didn't know how to assemble it, and we were hesitant putting something so large in front of the house, not knowing how long Tashi would live".
That is when Jeff decided to dedicate he only day off, a Sunday as the post is delivered on Saturdays in the US, to building it for them.  Tashi's owner stated, "When Jeff assembled the ramp on a Sunday, and we came home and saw him out front, we were so grateful that he took time out of his life to do this for Tashi."
Ad. Article continues below.
Tashi, Jeff, and the owners are much happier now.  Tashi's owner stated, "The ramp has helped Tashi tremendously". She added, "He can walk in and out of the front door and down to the yard independently. He potentially prolonged his life because my husband and I both pulled our back out by lifting Tashi on and off the porch.
"It has enabled the kids to take him out front also and given Tashi a sense of independence and dignity as an older dog. Jeff is just a compassionate letter carrier who possesses a love for animals."
A nice story to brighten your day.