"...possibly the greatest choke in Olympic history"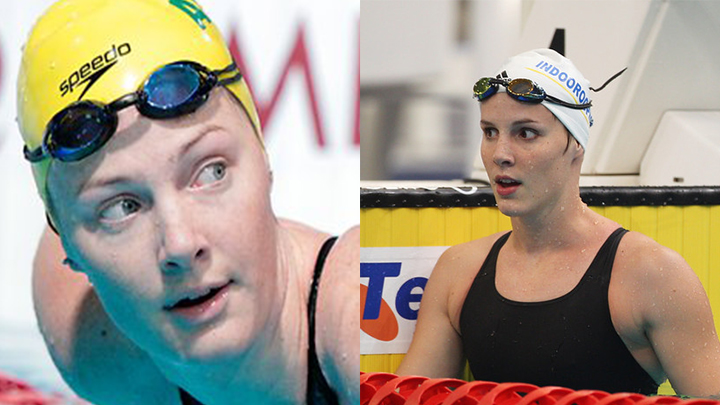 The Campbell sisters went to Rio carrying the weight of Australia on their shoulders, but in their failure to earn an individual medal, they have been quite harsh on themselves.
Cate Campbell reckons her gold and silver relay medals were punctuated by "possibly the greatest choke in Olympic history".
Australia ended the Rio Olympic pool program with silver and bronze medals in Saturday night's medley relays, lifting its swimming total to 10 – three gold, four silver and three bronze. But Cate is still kicking herself for the one that got away – the 100m freestyle.
The 24-year-old said she had no-one but herself to blame for how she had performed in Rio and although she leaves with one gold and one silver relay medals it's not the outcome she'd spent the past four years wanting to achieve.
"The world got to witness possibly the greatest choke in Olympic history a couple of nights ago. I almost needed someone to give me a Heimlich manoeuvre to help me out there. It hurts. Maybe I will stick around for another four years," Cate told the Seven Network after missing the medals in her 50m freestyle final on Saturday night.
Ad. Article continues below.
She somehow overcame the gut-wrenching disappointment of her individual performances at the Olympic Games, finishing sixth in the 100m freestyle and fifth in the 50m event, to anchor Australia's 4x100m medley relay team from sixth to silver.
She hinted at being injured but refused to elaborate. "I am not here to make excuses. Everyone has setbacks. I am not going to put anything in print yet," she told reporters.
"I want my results to stand for themselves and I want to be able to stand and take responsibility for my actions. There may be a few things coming out a little bit later but that is absolutely not relevant at the moment. It's been a tough week, there is no denying. But I'm very very proud of that (relay) swim. I executed it exactly how I was supposed to do it two nights ago and came away with a very different result and I can't be prouder than that."
Her sister Bronte has battled chronic shoulder concerns and there is no quick fix.
"It's very tough racing when you're not in peak condition. It's something I haven't had to do for a very long time, it's something I will continue learning how to do if I want my career to keep on going," she said.
Ad. Article continues below.
"You've got to stop sometimes and take in the moment. That doesn't happen very often, you can't take it for granted. I may never get to be in an Olympic final again, I just don't know."
She said that should she forge on to Tokyo, she would do some things differently to prepare.
We think the sisters should be proud of coming this far and representing Australia. Don't you?