Porn could be blocked under new laws… good for society?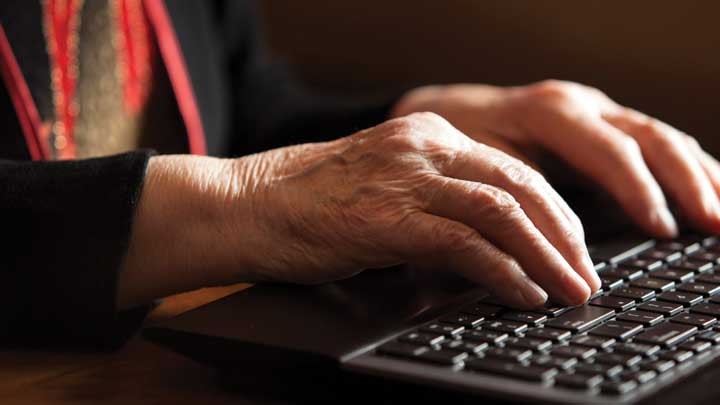 An important law was passed this week in the Senate, looking to stop Australians downloading films, TV shows, and music for free. But will it extend later to limit our access to pornography?
The amendment was passed by the Australian government, supported by both Liberal and Labor in the lower house and Senate, to the 1968 Copyright Act. Its intent is to allow media producers, such as film studios and record labels, to apply to Federal Court to have Australian internet providers block overseas websites that allow web users to 'pirate', or download without paying for them, films, music, TV shows, etc.
But will it stop there? Greens Senator, Scott Ludlum was one who questioned the potential of the change:
Does anyone seriously believe that this scheme won't be expanded in the future to cover more categories of content? Of course it will. It has scope creep absolutely built into it. It is lazy, and it is dangerous.
Senator Ludlum attempted to introduce amendments that would have tightened up the scope of the changes, but he was voted down.
Ad. Article continues below.
And on to porn. As long ago as 2010, then Federal Communications Minister, Stepehn Conroy, pushed for a plan for a mandatory online filter, looking particularly to stop access to child pornography, and depictions of sexual violence. The mandatory filter was dropped by the Labor Party in late 2012.
The The Australian Christian Lobby (ACL) already back in April asked that the new bill be extended to cover pornography. To be fair, it did have as its main concern children accessing porn:
It is only blind ideology that prevents Australia from implementing ISP filtering with a default clean feed to protect children from pornography.

While ACL would argue that evidence points to pornography being harmful for all ages and certainly degrading of women, adults could have the option of opting in.

A default clean feed to protect children with opt-in for adults is a no-brainer.
But would the ACL and similar lobby groups stop there, or is it a distinct possibility the more pornography could be banned?
The Government has stated that these new anti-piracy laws will be reviewed after 18 months, but this was a statement, rather than being written into the amendment.
If you like reading legalese, here's a link to the Copyright Amendment (Online Infringement) Bill 2015
What do you think – do you worry that a law change like this will extend far beyond stopping the 'pirating' of entertainment content? Would you like to see more, or all, online pornography banned in Australia? We look forward to reading your comments on this controversial topic.