Popular chemist causes outrage over 'racist' doll display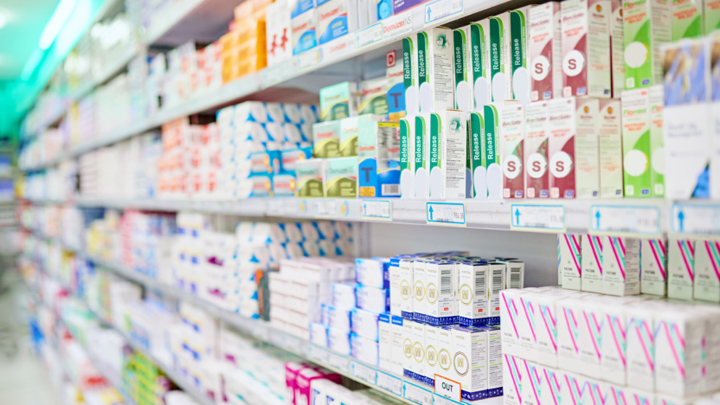 Widely understood to be a racist caricature of people of colour, you could well imagine the shock of customers at a Terry White Chemist in south-east Queensland recently when they spotted golliwog dolls for sale.
However, it wasn't just that the dolls were being sold in-store… Nope! Things got much worse when it was spotted that the sign they were being sold under was 'Experience a White Christmas', an advertisement for perfume.
Customer George Helon posted on his Facebook page that he was in "shock and awe" when he saw the display.
It seems as though the placement of the merchandise was a bit of a faux pas and a Terry White spokesman insists that the store had not connected the connotation of the dolls and the sign, but acknowledged that the two would be separated.
Ad. Article continues below.
"We unreservedly apologise if we have caused offence to our customers or any member of our local or broader community for selling this product," Alwyn Baumann, Terry White Chemists Clifford Gardens managing partner, says in a statement to Starts at 60.
"We have made a regrettable error in choosing to stock this product. Staff have removed the product from our shelves and we will be returning all purchased stock to the supplier. We will not stock this product in the future."
While TerryWhite Chemmart issued a statement to Starts at 60 that reads:
"The Golly Doll is not part of our national line of endorsed products. We have taken immediate action to audit all pharmacies within our network to ensure this product, if present in any other pharmacy, is withdrawn from sale. Pharmacy owners within our network can stock and sell products at their discretion, in addition to our national line of endorsed products. As a consequence, we will tighten our guidelines to ensure pharmacies within our network order and stock appropriate products consistent with our business values."
Golliwogs are black fictional characters created by Florence Kate Upton in the late-1800s. Her stories were so popular that the rag-type dolls was reproduced commercially and sold throughout the United Kingdom and Australia in the 1970s.
Ad. Article continues below.
However, over the years the doll became somewhat controversial when its depiction of black people was deemed to be 'racist'. With changing attitudes regarding race, the popularity of the figure has declined and it is rare to see sales of golliwogs as toys.
While George Helon didn't believe there was any ill intent, Aboriginal activist, author and filmmaker Dr Stephen Hagan told the Daily Mail the display was offensive and he demanded it be removed.
What do you think about golliwog dolls? Did you, your children or your grandchildren have one?