Popular Channel 10 show on notice for being 'disrepectful'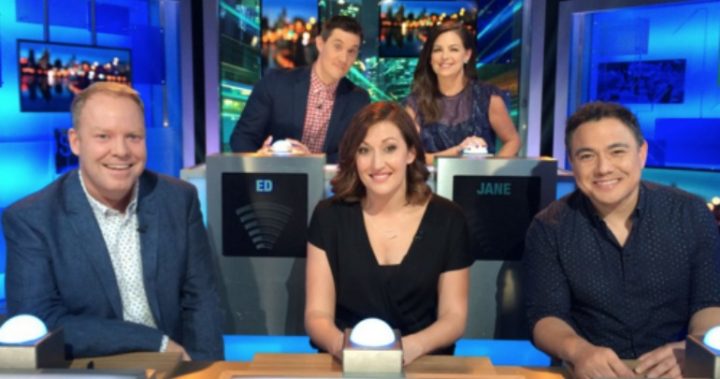 Have you been paying attention to the television this week? If you're a regular viewer of the Channel 10 program Have You Been Paying Attention? you might have come across a skit the panel did on October 17 that made light of the recent death of the king of Thailand.
The Thai ambassador to Australia was none too impressed and has issued a strongly-worded letter to the network saying the segment was "very inappropriate, disrespectful, and certainly not amusing".
Ambassador Chirachair Punkrasin has accused the panel of comedians, which included Ed Kavalee, Jane Kennedy, Peter Hellier, Celia Pacquola and Sam Pang, of "mocking" the Thai people who are currently grieving the death of their king.
King Bhumibol Adulyadej died on October 13 at the age of 88. In addition to a year of mourning the Thai Government banned alcohol out of respect.
"While it may not be the intention of the Network 10 to cause offense, the programme needs to show greater cultural sensitivity and media professionalism when it deals with a topic that makes reference to another country, institution, and culture," the letter reads.
Ad. Article continues below.
Not so funny now is it… Clearly you haven't #HYBPA Sam pic.twitter.com/HBuGwCpcNy

— Damo (@damomcfadden) October 18, 2016
In response, the show — through its Twitter page — advised fans that it would remove the offending segment from its reruns, including the website and social media channels.
Issuing a statement to The New Daily, the network apologised for the segment.
"Network Ten has written to the Ambassador of Thailand in Canberra to apologise for the comments made on the program," the statement says.
Ad. Article continues below.
"In no way was any disrespect intended and we sincerely regret any distress caused."
It seems that comments made on #HYBPA have offended some of our Thai-Australian friends.
We'll be giving them a miss on the repeats.

— #HYBPA (@HYBPA) October 18, 2016
What do you think of comedians using current affairs topics as the basis for their comedy? Is it disrespectful and/or inappropriate to include comedy when discussing someone's death?