Pope speaks out in support for pay equality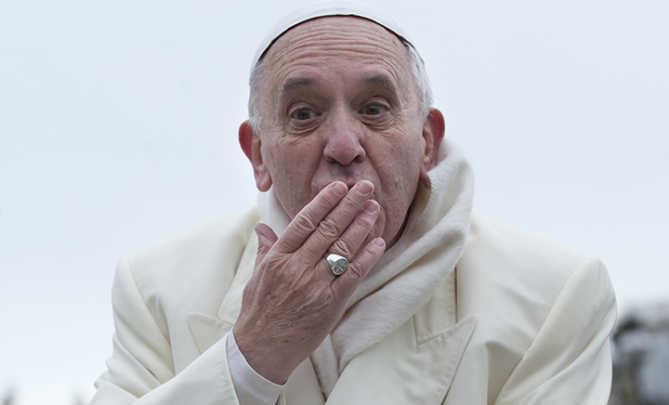 He's the people's Pope and over the course of his time at the Vatican, Pope Francis has spoken out on issues that truly matter to him, with a sincerity that many before him could not replicate.
Yesterday he spoke to his general audience and said he supports equal pay for men and women who perform the same jobs. The pontiff says it is a "pure scandal" that pay parity still does not exist.
Pope Francis asked Catholics on Wednesday to consider "the Christian seed of radical equality between men and women", according to Vatican Radio.
"Why should it be taken for granted that women must earn less than men? The disparity is pure scandal," SMH reports.
"The witness of the social dignity of marriage shall become persuasive, precisely by this way: the way of witness that attracts".
Ad. Article continues below.
Francis' comments are an echo of Pope John Paul II who, in 1995, addressed equal pay in a letter to women, saying "there is an urgent need to achieve real equality in every area: equal pay for equal work, protection for working mothers, fairness in career advancements, equality of spouses with regard to family rights".
TIME reports Francis spoke passionately and said, "Many consider that the change occurring in these last decades may have been set in motion by women's emancipation," he said. But Francis called that idea "an insult" and "a form of chauvinism that always wants to control the woman".
And although he has said that the "door is closed" to the possibility of women becoming priests, Pope Francis has said he wants women to have a bigger role within the church.
So we want to know today: Do you think Pope Francis is right? Do we have a long way to go for equal pay? Do you believe that women should be able to have a bigger role in the Church or is it a job best left for men?