Pope says ban on women is 'forever'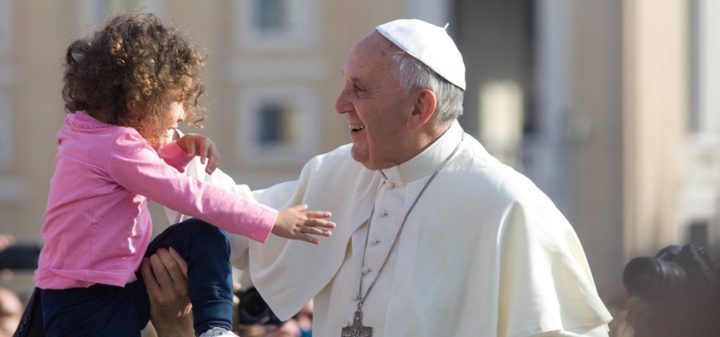 When it comes to a lot of issues, Pope Francis has proven time and time again that he is a very progressive Pope. He has opened the door to a lot of different people that were previously shut out due to outdating dogma. However, when pressed in questioning about the role of women in the Church, the Pontiff remained stern albeit in a very diplomatic way.
Ad. Article continues below.
The number of priests has been falling in the Catholic Church, and one of the suggested solutions was to allow women to become priests. While the church does enable women to become deacon ministers being a priest has been out of the question.
A Swedish reporter posed the question to Pope Francis who responded: "Saint Pope John Paul II had the last clear word on this and it stands, this stands". Pope Francis is referring to the document the late Pope John Paul II wrote in 1994 that stated women would never become priests.
The reporter pushed a little further asking the Pope "never, never?" To this Pope Francis said, "If we read carefully the declaration by St John Paul II, it is going in that direction." While Pope Francis stated that there are a lot of things that women did better than their male counterparts. He said, "People ask me: 'Who is more important in the theology or in the spirituality of the church, the apostles or Mary, on the day of Pentecost?' It is Mary,"
While the statement of the church's gratitude for women in the church, it'll do little for those who want change and for the women who want to serve their church as a priest.
Do you think that this rule is outdated and needs a revamp? Should The Pope follow the established ruling on the matter?
Featured image by Martin Podzorny / Shutterstock.com