Pope Francis tells the world it needs more of this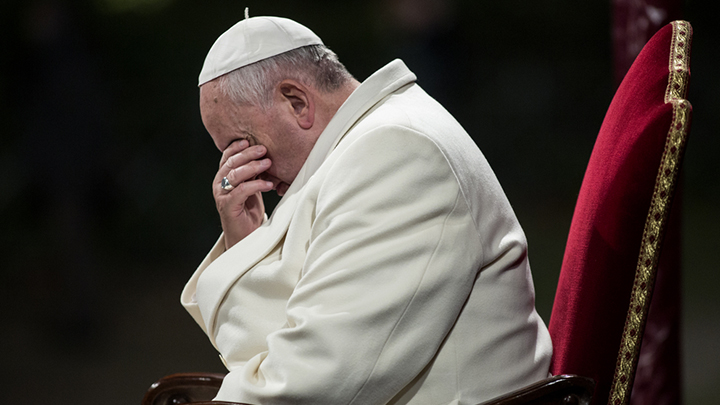 You could all agree that 2016 was a pretty tough year, but according to Pope Francis things will only get tougher if society continues down a path that is bereft of compassion.
The Pope used his New Year homily to lament societies becoming "cold and calculating" and told those gathered at the mass in St Peter's Basilica in Rome that those with "narcissist hearts" suffered the loss of the "ties that bind us" and the sense of belonging in society.
However, Pope Francis knows exactly what it is we need to overcome this… More humility and tenderness.
He says humility and tenderness are signs of strength, not weakness.
Ad. Article continues below.
"The loss of the ties that bine us, so typical of our fragmented and divided culture, increases this sense of orphanhood and, as a result, of great emptiness and loneliness," the Pope says.
"The lack of physical, and not virtual, contact is cauterising our hearts and making us lose the capacity for tenderness and wonder, for pity and compassion."
Following the mass he addressed those who had gathered in St Peter's Square and condemned the New Year's attack in Istanbul.
"Unfortunately the violence has struck even on this night of well-wishes and hope," he told the crowd. "In sorrow, I would express my closeness to the Turkish people, I pray for the numerous victims and wounded, and for all the nation in mourning."
He then prayed that God will sustain "all men of goodwill who courageously roll up their sleeves to deal with the plague of terrorism".
What do you think about what Pope Francis says about society? Do you feel your community could do with more tenderness and compassion? Share your thoughts with us.