Pope Francis makes a move on divorce ban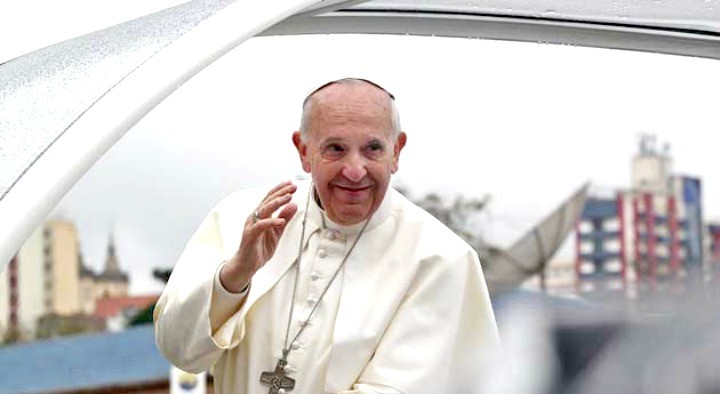 In his bid to drag the Catholic Church into the modern era, Pope Francis has told leaders to open their arms to those it has, until now, shunned.
Catholics who divorce and then remarry without first getting an official annulment from the church are banned from receiving Communion and are considered to be living in sin – that being adultery.
However, as Associated Press Reports, these annulments and rare and can take years to process, if they happen at all. This has left many countless Catholics feeling shunned by the church.
The Pope argues that it's time to let this archaic ruling go and, while he hasn't gone so far as to actually ban the practice, he has asked leaders to be more welcoming to divorced parishioners.
"People who started a new union after the defeat of their sacramental marriage are not at all excommunicated, and they absolutely must not be treated that way," Francis said during his first general audience following his summer break. "They always belong to the church".
Ad. Article continues below.
He also asked pastors "not to add additional weight beyond what the children in this situation have to bear," Time reports.
How can these children practise faith, "if we keep [the parents] far from the community as if they were excommunicated?"
This issue is at the heart of a public debate among cardinals from around the world who will gather this October at the Vatican meeting on the family. Opponents see Pope Francis' comments as dangerous and warn this approach will undermine church teaching overall on marriage.
Pope Francis has certainly made his mark during his tenure, having spoken out on climate change and welcomed gay Catholics into the fold. He is on a mission to change the public perception of the Catholic church, and has reached out to some big-name Hollywood players to help him do so.
The Daily Mail reports that Oprah Winfrey, Hollywood agent Ari Emanuel and Academy Award winning actor Matt Damon have been invited to a special audience with the Holy See in the Vatican this coming fall.
Tell us, do you think it's about time the Catholic church changed its stance on divorce?