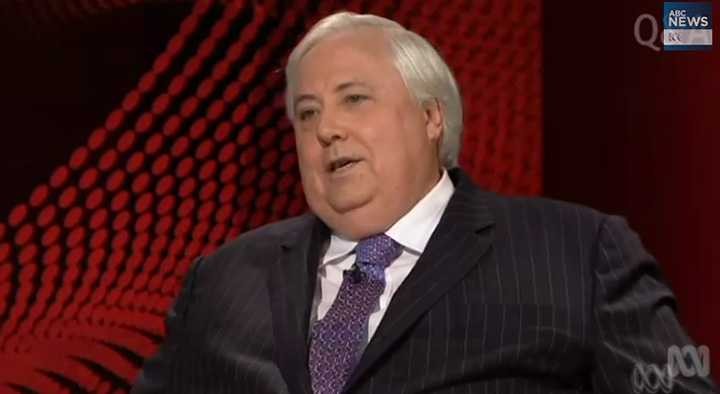 Poor poor Clive Palmer is the catchcry of the day after the iron ore and coal magnate was knocked off the Forbes Australia Top 50 Rich List altogether.  The mining baron's wealth was severely hit by the commodities downturn in 2014 to fall below $550 million leaving him off the list for the first time in four years or more.
In 2012 he was listed at number 29 with $795 million, in 2013 he was at number 31 and in 2014 he was at number 50.  BRW has also listed him in recent years, in 2011 with an estimated wealth of 5.05bn as the 5th richest in Australia, at number 8 in 2012 with 3.85bn and at number 28 in 2014 at 1.22bn.
Palmer has famously gone into politics whilst continuing to manage his mining interests in company Mineralogy.  And all of the eyes of our nation are on him… What do you make of his slippery ride down the rich list… Is his titanic sinking?  Share your thoughts today. 
Ad. Article continues below.
AUSTRALIA'S RICHEST PEOPLE:
1 Gina Rinehart, mining, $A14.76b
2 Harry Triguboff, property, $A7b
3 Frank Lowy, retail, $A6.3b
4 James Packer, casinos, $A5.9b
Ad. Article continues below.
5 Ivan Glasenberg, mining, $A5.5b
6 John Gandel, retail, $A4.5b
7 Anthony Pratt, manufacturing, $A4.4b
8 Kerr Neilson, investment, $A3.8b
9 Lindsay Fox, transport, $A3.66b
10 Andrew Forrest, mining, $A2.65b
Source: Forbes rich list 2015.