'Worse than Cuban missile crisis': PM says we're close to war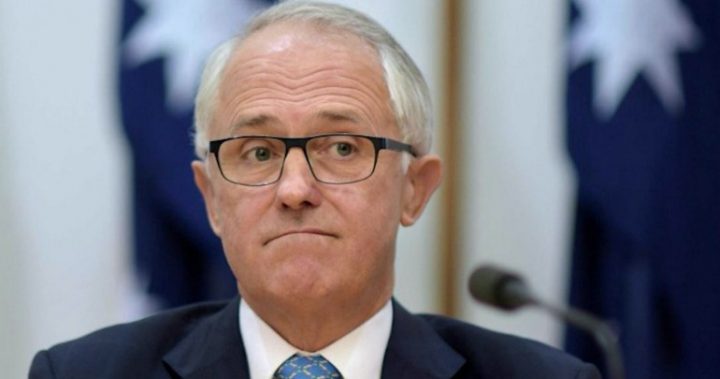 Prime minister Malcolm Turnbull says Australia is at risk of going to war as tensions with North Korea continue to rise.
The prime minister appeared on Today this morning where he was asked by host Karl Stefanovic if Australia would respond militarily if asked by the US.
"Look, I think the chance of war, the prospects of war or the risk of war, Karl, is greater than it's been since the end of the Korean War," he said.
"The threatening conduct of Kim Jong-un is becoming more intense all the time. Having said that, I remain confident that the global community will put more economic pressure on North Korea and that will bring the regime to its senses.
"But, you know, if he carried out his threat, for example, and attacked the United States or attacked one of America's allies, then as the President has said, as Secretary Jim Mattis has said, there would be a overwhelming and massive military response. It would be a suicide note on the part of Kim Jong-un but it would be a complete catastrophe.
Ad. Article continues below.
Turnbull later appeared on Sunrise and told host David Koch that tension between North Korea and the western world were worse "than the Cuban missile crisis".
Tension has been building between North Korea and the US and its allies in recent months.
Last week, North Korea fired three short-range missiles using a multiple rocket launcher. The missiles had enough range to reach US military bases in South Korea.
On Sunday, US defence secretary James Mattis warned that "total annihilation" of the rogue state wasn't off the cards.
"Any threat to the United States or its territories, including Guam, or our allies will be met with a massive military response, a response both effective and overwhelming," he said.
Ad. Article continues below.
"We are not looking to the total annihilation of a country, namely North Korea, but as I said, we have many options to do so."
Turnbull spoke on the phone with US president Donald Trump on Wednesday night. He told Stefanovic he was confident Trump could handle the crisis with economic sanctions and eliminate the need for a military response.
Read more: Kevin Rudd claims to have the solution to the North Korean threat
What are your thoughts on this? Do you think we'll see another war? Should Australia step up to help or stay out?