'We will enter the conflict': PM warns of North Korea war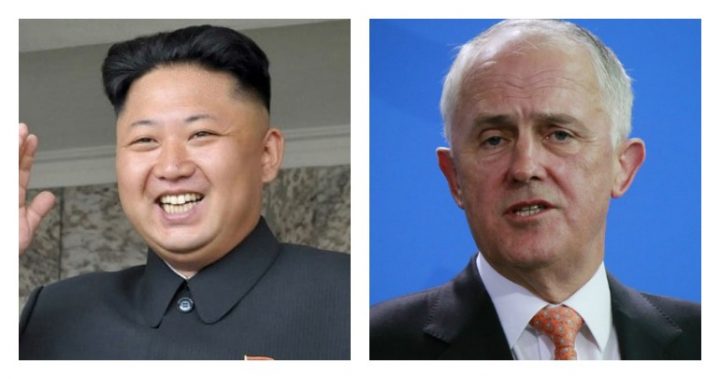 Australia will come to the aid of the United States if it is attacked by North Korea, says prime minister Malcolm Turnbull.
The PM told Melbourne radio station 3AW on Friday that he will enact the ANZUS agreement if North Korea makes good on its threat to launch an attack on
the US island territory of Guam, which is just 3,500km from the increasingly volatile state.
"The United States has no stronger ally than Australia. We have an ANZUS agreement and if there is an attack on Australia or the United States then each of us will come to the other's aid," Turnbull told 3AW host Neil Mitchell.
"If there is an attack on the United States by North Korea then the ANZUS treaty will be invoked and Australia will come to the aid of the United States, just as if there was an attack on Australia, the United States would come to our aid.
"You remember on 9/11 when the United States was attacked, John Howard invoked the ANZUS Treaty, Australia came to the aid of the United States. We stand together as we have done for generations."
Ad. Article continues below.
Read more: Trump threatens North Korea, 'forgets' Asian neighbours
Turnbull said he spoke on the phone with US vice president Mike Pence overnight (local time) and discussed the escalating tensions between North Korean leaderKim Jong-un and US president Donald Trump.
"Clearly diplomatic language has not been successful and I spoke to Vice President Pence about this last night," Turnbull said.
"His view and the view of his administration is that the way to resolve the situation with North Korea, as Donald Trump reaffirmed this morning in fact, is through these economic sanctions, that is the preferred way to deal with it.
"But of course if North Korea decides to carry out some of its violent threats then obviously terrible consequences will follow, there's no point ducking that inevitable consequence."
Ad. Article continues below.
Read more: Bill Shorten puts Malcolm Turnbull on blast over postal vote
Turnbull's declaration of support comes as Trump increased his threats against Kim Jong-un, saying "North Korea should be 'very, very nervous".
"The people of our country are safe. Our allies are safe. And I will tell you this: North Korea better get their act together or they're going to be in trouble like few nations ever have been in trouble in this world," he told reporters in New Jersey, reports the ABC.
What are your thoughts?