Should relationships between politicians and staffers be banned?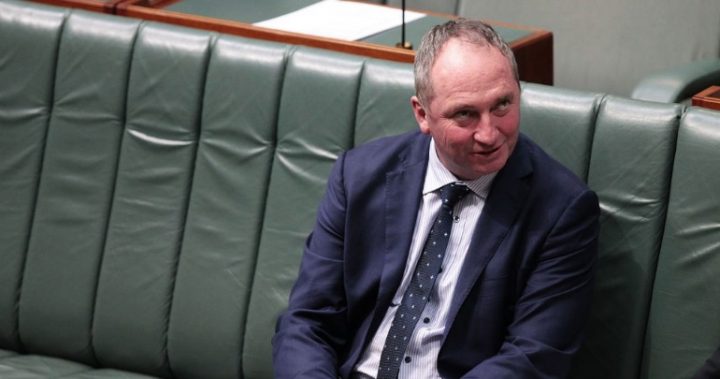 Should relationships between politicians and their staffers be banned? That's the question on everyone's lips today after news broke yesterday that Deputy Prime Minister Barnaby Joyce is expecting a baby with his former media adviser, Vikki Campion. 
The revelation comes just three months after Joyce announced he was separating from his wife of 24 years; Campion's baby is due in April. The story raised a series of important questions straight off the bat: did Joyce carry out his relationship with Campion using taxpayer money for accomodation and travel? And was it appropriate for him, a powerful man, to enter into a sexual relationship with  a staff member? 
Such relationships have now been barred in the United States, with The US House of Representatives voting overnight to ban members from having sexual relations with their employees.
The Australian reports the unanimous vote means the House of Reps now has the power to investigate such allegations and can prevent House members from using taxpayer money to pay for settlements and prevent information about the relationship going public. 
Ad. Article continues below.
House Speaker Paul Ryan said the new law is about making sure all employees feel safe at work 
"From members to staff, no one should feel unsafe serving in Congress," he explained in a statement to CNN. "We promised we would deliver real change to the system, and today we are."
While Joyce's relations with Campion are the talk of the town in Canberra today, such relationships are nothing new in the world of politics.
Former prime minister Bob Hawke famously broke down in tears when he admitted to cheating on his wife at the time, Hazel, with a secretary. The interview, which aired in 1989, saw Hawke declare his love for Hazel and became one of the biggest news stories of the day. He went on to cheat again with his biographer, Blanche d'Alpuget, who he is still married to today.
And who could forget Bill Clinton's affair with White House intern Monica Lewinksy. The president initially denied he had "sexual relations with that woman", but later admitted to adultery. The scandal caused an attempted impeachment and talk of perjury charges against Clinton.   
Ad. Article continues below.
Despite his public profile, Joyce has requested his private life remain private and said he's "incredibly hurt" the personal matter has become public. Given the fact he underwent the extra-marital relationship knowing full well the public would one day learn of his actions, some voters have taken to social media to call him out and say he should have "kept it in his pants" if he didn't want people talking about his relationship. 
What do you think? Should politicians be banned from sexual relationships with staffers? Does Joyce deserve his privacy or is it fair game?
---
With Facebook removing news sites from your feeds we ask that you sign up for Starts at 60's emailers here. And to keep us on your wall, join some of our new Facebook groups and clubs:

News Junkies Club – Australia
News Junkies Club – USA 

See news on the change and links to all our other clubs and groups here.