US lawmaker says he has a fix for school massacres: Let kids carry guns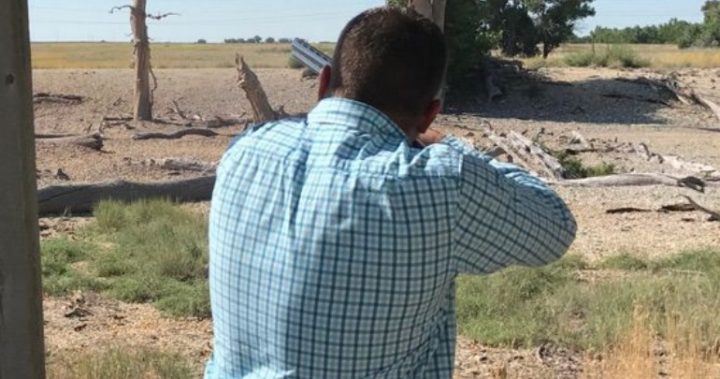 A US lawmaker has an interesting solution to the number of gun massacres happening in schools – allow all students to bring weapons into classrooms. 
Colorado schools are currently gun-free zones, due to a law that stops people bringing weapons onto school properties unless the weapon is left in a locked vehicle. But Colorado House Minority Leader Patrick Neville, who describes himself as a "principled conservative" who believes in "pro-life with no exceptions", says that the law effectively makes students at greater risk.
Neville is coming from an unusual standpoint – he was a student at Columbine High School in 1999 when two students, Dylan Klebold and Eric Harris, killed 12 students and a teacher using multiple weapons. It is widely regarded as one of the first modern mass-shootings to take place at a US school – something that has become all too familiar for Americans, with 18 school shootings alone so far this year.
Neville believes that had fellow students and teachers been able to shoot back at Klebold and Harris, fewer may have died.
Ad. Article continues below.
"As a former Columbine student who was a sophomore during the shootings on April 20, 1999, I will do everything in my power to prevent Colorado families from enduring the hardships my classmates and I faced that day," he said in a petition to overturn the current Colorado laws on guns in schools. "Time and time again we point to the one common theme with mass shootings, they occur in gun-free zones."
Neville has been trying since 2014 to change the law in his state but his campaign has gained prominence in the wake of the shooting at Majory Stoneman Douglas High School last week, in which an expelled student, Nikolas Cruz, killed 17 people using a semi-automatic weapon that he bought legally.
Students at the Miami high school are pressuring US lawmakers to finally act on gun control, although US President Donald Trump has so far refused to comment on the issue, despite offering the bereaved community his "prayers" and assuring the teenagers that they should not feel unsafe at school.
Is Patrick Neville's solution the right one in a society in which guns are so easily obtained? Would the ability to shoot back at attackers reduce the number of school gun massacres?