Turnbull still preferred PM, as Coalition gains ground on Labor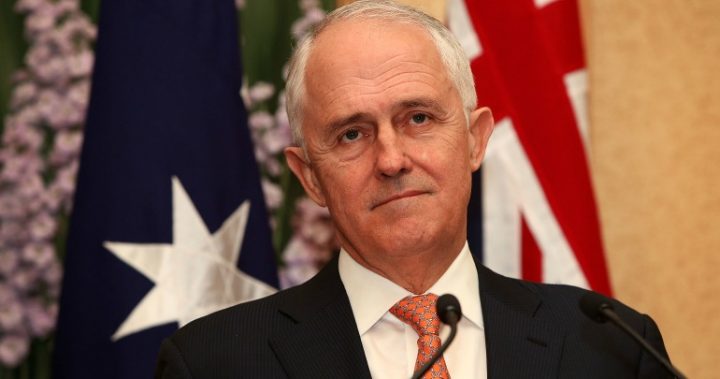 Malcolm Turnbull has gained a significant boost from Australian voters in the latest Newspoll as the Coalition regains ground against Labor, ahead of a parliamentary debate on same-sex marriage this week. 
The new figures, from a Newspoll conducted for The Australian are an improvement for the Turnbull government after weeks of terrible results. 
The pervious Newspoll, has Labor in front 55 to 45 per cent. The figures are now 53 to 47 per cent, The Australian reported. 
After a tough week, Turnbull has widened the gap against Opposition leader Bill Shorten as preferred prime minister to lead by 39 to 33 per cent. The Coalition's primary vote has jumped from 34 to 36 per cent over three weeks. 
A second poll by Fairfax-Ipos asked whether the party in government should change leaders between elections or whether they should be able to serve a full term, and an overwhelming 71 per cent said they should go the full term. 
Ad. Article continues below.
The number surged to 80 per cent among Coalition voters.
Turnbull's position has become increasingly unstable, with speculation he could face a leadership challenge before the next election. 
He took an extra blow last week, when he turned on the government's stance on a banking royal commission following internal pressure from the National party. 
The prime minister spoke to The Australian yesterday about the difficult issues facing the government. 
"When you mark down what we have achieved, you can see that step by step, we're getting barnacles off the boat, we're making real changes resulting in real jobs and real investment," Turnbull said.
Ad. Article continues below.
He went on say that he didn't "run the government based on the Newspoll" and said no one can claim he had broken any election promises, The Australian reported.
Pauline Hanson's One Nation party federal primary vote has fallen from 10 to 8 per cent. Labor has fallen from a primary vote of 37 per cent, while the Greens have increased their support by 10 per cent. 
Do you think Turnbull should stay in government? What are your thoughts on this?