Turnbull, Shorten eclipse Abbott in negative satisfaction poll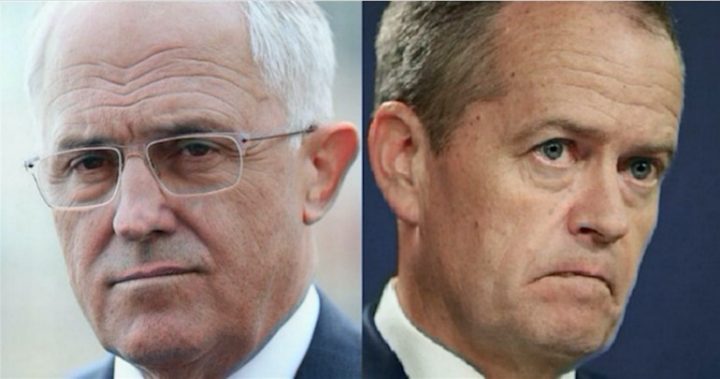 They say politics is tough, but this has really got to hurt.
Malcolm Turnbull and Bill Shorten have eclipsed Tony Abbott by racking up more days with negative satisfaction ratings in their roles as prime minister and opposition leader than Abbott did in either position.
Abbott was famously dumped as PM after he lost 30 Newspolls in a row — a number Turnbull has now beat by six.
The Australian reports that Turnbull has clocked 640 days in negative territory between March 2016 and this month over 36 Newspolls.
Meanwhile, Shorten has spent 820 days behind Turnbull as least preferred prime minister — 140 days longer than any other opposition leader in Australian history.
Ad. Article continues below.
The numbers do nothing to bolster voter confidence in either men despite both working hard throughout the year to change minds.
Multiple scandals in both parties cast a shadow over Canberra, with citizenship dramas, travel allowance mishaps and the rising cost of living making it difficult for either to get their agenda across.
While Turnbull is still preferred PM, his government's struggle to get a handle on the scandals has made it hard for voters to take stock of its achievements.
Both parties were handed a win when same-sex marriage passed in early December, but underlying talk about the whopping $122 million cost of the postal vote somewhat soured the water.
While both Turnbull and Shorten may be unpopular in their own way, there's little talk of either vacating their position or being dumped by their parties.
Ad. Article continues below.
Both Labor and the Liberal Party seem to have listened to voters when they said they were sick of leadership spills party in-fighting.
With a new year on the way and an election imminent, there's no doubt both will be working hard to win over voters for good.
What would you like to see change in politics this year? Which issues matter the most to you?