Turnbull shares support for Barnaby Joyce's 'distressed' ex-wife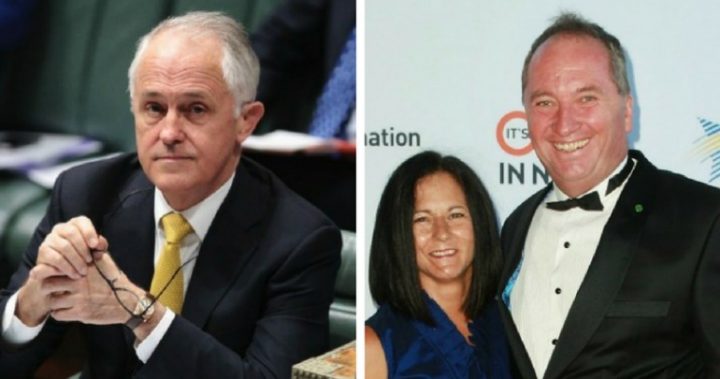 Malcolm Turnbull has offered words of support for the ex-wife and children of Barnaby Joyce, after it was revealed he is expecting a child with a former staffer. But despite outrage over the scandal, the PM has also rejected calls for a ban on MPs enjoying personal relationships with staff in the future.
Deputy Prime Minister Joyce's ex-wife Natalie spoke out after the news broke on Wednesday, admitting she's "devastated", and now the prime minister has sympathised with her – and said he's "very conscious of the distress" the ordeal has caused her.
"These private matters are always very distressing for those involved, I don't want to add to the public discussion about it," Turnbull told reporters in Canberra, outside Parliament House. "I am very conscious of the distress this causes to others in particular to Natalie Joyce and her and Barnaby's daughters."
According to The Australian, he then added: "It is a tough and distressing episode and I am very conscious of the hurt occasioned to Natalie and their daughters in particular so that is why I don't want to contribute to the discussion about it."
News of the pregnancy broke on earlier this week, with The Daily Telegraph reporting Joyce and Vikki Campion, 33, are "madly in love" and have moved in together. The paper published a photo of Campion, purportedly showing her growing baby bump. The baby is due sometime around April, at the same time that Joyce turns 51.
Ad. Article continues below.
Read more: 'I'm no saint': Barnaby Joyce confirms split from wife
Joyce revealed in December that he had separated from his wife, saying at the time that he didn't pretend "to be any saint or anything like that". However, given his staunch opposition to same-sex marriage and previous statements about the sanctity of marriage, many are accusing the politician of hypocrisy.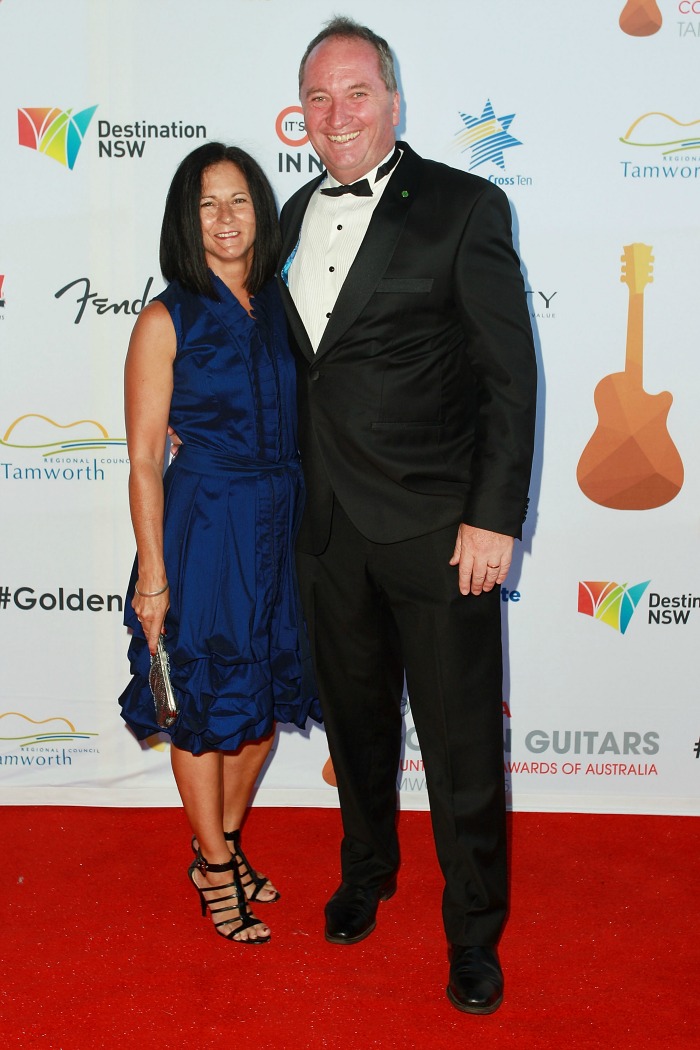 A few have now called for laws to be passed banning MPs from starting relationships with members of staff, however Turnbull rejected the pleas on Friday. According to the publication, he said everyone needs to be accountable for their actions, and claimed Joyce had been after he appeared on 7.30 with Leigh Sales this week.
Ad. Article continues below.
"Adults, particularly elected officials, members of parliament, ministers, all have to be accountable for their actions, as grown ups we are all accountable for our actions and the relations between consenting adults is not something that normally you would be justified in seeking o regulate," Turnbull told reporters.
"Adults can conduct their relationships, if it is consensual, respectful, that is their right."
Joyce refused to confirm he's expecting a baby in the chat with Sales, but admitted the breakdown of his marriage was one of his "biggest failures" in life.
Read more: 'Hurt' Barnaby Joyce calls marriage breakdown his 'greatest failure'
"I'll say upfront that one of the greatest failures in my life was the end of my marriage," he told the host. "You make the commitment to try and see it through, now I acknowledge that I failed and I'm obviously incredibly sorry about that, but I'm also… like other people, incredibly hurt that private issues get dragged into the public arena."
Ad. Article continues below.
.@Barnaby_Joyce tells @leighsales the end of his marriage was "one of the greatest failures of my life". #abc730 #auspol pic.twitter.com/maRfgpuL4u

— abc730 (@abc730) February 7, 2018
When Sales claimed the issue is in the public interest, he replied: "Unfortunately there's a lot of marriages in Australia that come apart, and my relationship coming apart I don't think makes me terribly unusual.
"I am not for one minute saying that that is an admirable trait. It's obviously incredibly painful for everybody involved," he added. "I can say quite openly it's probably one of the greatest failures of my life. I'm not proud of it but that is, you know, in essence the humanity of who we are."
It came hours after Joyce's scorned wife Natalie told The Australian she was devastated after learning of her husband's relationship with his former media adviser.
Ad. Article continues below.
"I am deeply saddened by the news that my husband is now having a child with a former staff member. I understand that this has been going on for many months and started when she was a paid employee," she said. She added that the situation is "devastating on many fronts" and mentioned the former couple's four daughters, who "feel hurt" by their father's actions.
Ms Joyce said she was particularly hurt after inviting Ms Campion into her home and her life throughout the months she was employed by her husband, only to have the media adviser strike up the relationship behind her back.
What are your thoughts on Turnbull's words? Do you think Joyce should comment more?