Turnbull cracks down on MPs over citizenship saga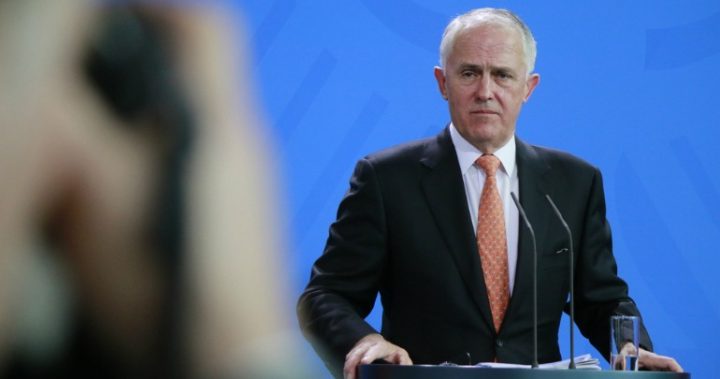 Prime Minister Malcolm Turnbull has announced a new disclosure resolution following the citizenship saga that has rocked Australian parliament.
Turnbull said his new resolution is not an audit, but admitted there had been insufficient transparency.
His new plan will force MPs and senators to lodge a declaration at the time of their election.
Read more: Barnaby Joyce booted from parliament following citizenship scandal
This is to ensure that they are only a citizen of Australia and no other country.
Ad. Article continues below.
The new measure is set to put an end to the citizenship saga that has been rocking Australian politics.
The PM has said that politicians will need to explain clearly if they have ever been a citizen of any other country and detail exactly when they renounced their citizenship.
Read more: Joyce wants to change constitution after citizenship scandal
It is believed that the new plan will be overseen by the parliamentary office that is currently in charge of keeping financial interests in order.
The news comes after an array of politicians were booted from parliament after it was revealed they held duel citizenship at the time they were elected.
Ad. Article continues below.
As it stands, anyone can be disqualified from Parliament if they are "under any acknowledgment of allegiance, obedience, or adherence to a foreign power, or [are] subject or a citizen or entitled to the rights or privileges of a subject or a citizen of a foreign power."
Read more: Senate President Stephen Parry caught up in citizenship scandal
Deputy Prime Minister Barnaby Joyce was booted from parliament after it was revealed he was a New Zealand dual citizen.
Scott Ludlam, Larissa Waters and Fiona Nash were also disqualified, while Senate President Stephen Parry resigned last week after he was found to hold British citizenship.
Turnbull said it was a practical and reasonable approach and assured the public that this didn't mean more cases wouldn't make their way to the High Court. 
Do you think Prime Minister Malcolm Turnbull's plan is fair?