Trump's bizarre conversation with Guam's governor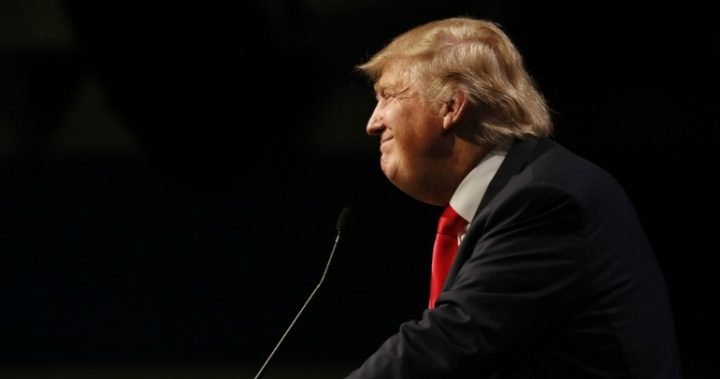 Guam's Governor Eddie Baza Calvo took to social media to post a conversation he had with US President Donald Trump during which he's promised world fame and tourism dollars as a result of North Korea's threat to launch a missile strike. 
"Tourism, I can tell you this — tourism, you're going to go up like 10-fold with the expenditure of no money so I congratulate you," Trump told Calvo in a video the latter posted to Facebook.
"We are with you 1,000 per cent, you are safe.
"You've become extremely famous. All over the world they are talking about Guam, and they are talking about you."
ABC News reported that North Korea had announced a detailed plan to launch an array of ballistic missiles into the seas about 40 kilometres from the coast of  Guam which is a major military hub and home to US bombers. 
Ad. Article continues below.
Read more: 'Locked and loaded': Trump says US ready to fight
Trump also praised the island's beauty in the phone call.
"You know, they're showing so much, it's such a big story in the news and it just looks like a beautiful place," he says.
Calvo agreed with him and said: "It's paradise. We've got 95 per cent occupancy and after all this stuff comes down we're going to have 110 per cent occupancy."
While his percentages are questionable, one could argue that so are Trump's with his offer of being behind Guam "1,000 per cent". 
Ad. Article continues below.
Prior to chatting with Calvo, Trump told reporters in New Jersey that he thought Guam would be "very safe". 
He also threatened North Korea again with "big, big trouble" if it launched an attack. 
However, in preparation, Guam's security agency has handed out a fact sheet to residents about what to do if there is a nuclear attack. 
Meanwhile, Chinese President Xi Jinping and Trump have repeated their mutual commitment to denuclearise the Korean peninsula as an important step to achieving peace and stability during a phone conversation according to a White House statement. 
Are you worried for the state of our world?