Trump pledges $1 million of his own money to Hurricane Harvey victims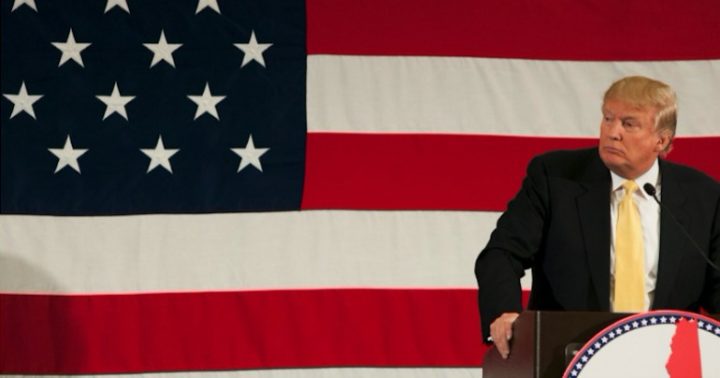 US president Donald Trump says he is donating $1 million of his own money to help victims of Hurricane Harvey.
White House press secretary Sarah Huckabee told reporters the president was pledging his support to those affected by the hurricane in Texas and Louisiana and that he was committed to helping the recovery effort.
"He'll pledge proudly $1 million of his own personal money to help the people of both Texas and Louisiana," Huckabee said. She added that Trump was looking for advice on which charities to donate to and asked reporters to give suggestions.
While the news was welcomed by many, some are already speculating he won't follow through.
Read more: The cruel nickname White House staff use to refer to Ivanka Trump
Ad. Article continues below.
Fortune wrote that Trump has not always committed to his philanthropic promises. In January 2016, he skipped a campaign event to champion a fundraiser for veterans in Iowa, which raised $6 million.
He had promised to donate $1 million from his personal wealth to the cause, but an investigation by The Washington Post found no evidence he had done so.
He finally did make the donation four months later after facing repeated criticism from the publication.
If Trump does make good on his promise to help Hurricane Harvey victims, he'll join a host of other celebrities who have raised and donated millions to help the recovery effort, which is expected to cost about $24 billion.
Close to 50,000 homes have been damaged or destroyed and 31 people have died in Texas.
Read more: Trump's tearing the US apart, damning poll from his heartland finds
Do you think Trump will make good on his promise? Which charities do you think he should donate to?