The cruel nickname White House staff use to refer to Ivanka Trump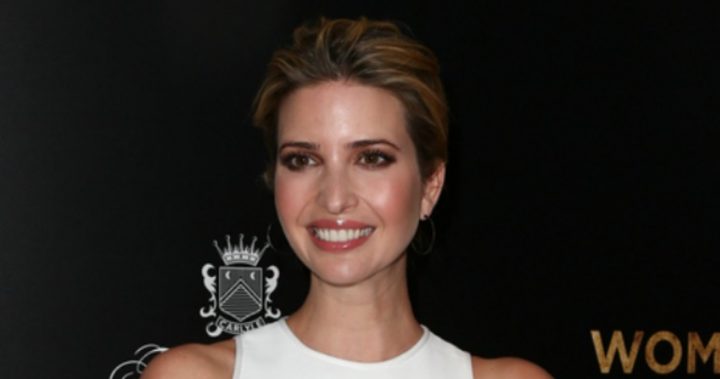 First daughter Ivanka Trump has been the target of much vitriol since she was appointed the cushy White House role of Special Adviser to the president following her father's election in last November's election. 
Along with her husband Jared Kushner's role as Senior Adviser, the bitterness from the public over the president's blatant nepotism has been, understandably, palpable. However, it seems it isn't only the public upset over the appointments. 
Read more: Ivanka Trump: I didn't think people would be so mean to me
A recent article in Vanity Fair reveals that some White House staff have a nickname for Trump's daughter, and it's one they wouldn't dare say to her face. 
According to the article, Ivanka is referred to by staffers as the "Princess Royal".  
Ad. Article continues below.
Read more: Ivanka Trump's advice for women is hilariously out of touch
It's reported that following the episode where Trump stood in for her father, sitting between British prime minister Theresa May and Chinese president Xi Jinping during a conference at the G-20 Summit in Hamburg, Germany earlier this year, even Trump supporters were outraged. 
"Excuse me," a former Trump adviser reportedly said.
"This is not a royal family, and she's not the princess royal."
Trump told Fox News earlier this year that she hadn't expected the level of vitriol that she had received since the election. 
Ad. Article continues below.
"It is hard. And there is a level of viciousness that I was not expecting," she said.
"I was not expecting the intensity of this experience, but this isn't supposed to be easy. My father's administration intends to be transformative, and we want to do big, bold things. We're looking to change the status quo."
Although the US government has strict laws surrounding nepotism, Trump found a way around it by appointing his daughter to an unpaid role. 
What do you think, is the nickname a bit harsh, or fair considering the circumstances?