Teens go viral with Dolly Parton parody mocking Pauline Hanson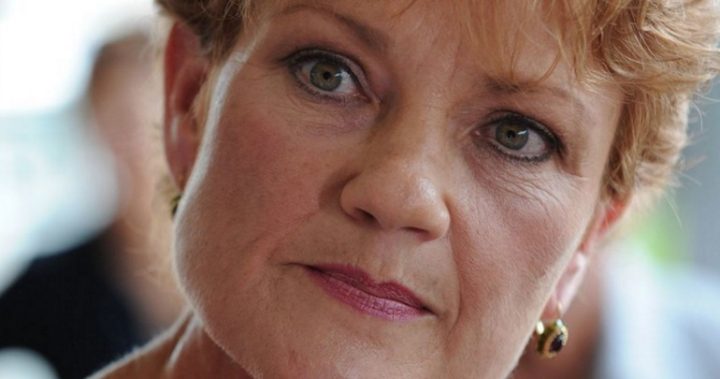 Aussie siblings Caleb and Annabel Ziegeler have caused a social media storm over their Facebook video mocking One Nation leader Pauline Hanson.
The parody of the classic country hit "Jolene", fittingly retitled "Pauline", was inspired by Hanson's recent controversial actions to wear a burqa upon entering the senate to support her "burqa ban".
Read more: Pauline Hanson transforms herself in bizarre 'fancy dress'
Hanson's actions sparked a heated conversation between both sides of the senate and with the general Australian public. While most of Australia has been weighing in with their opinions on the matter, the Ziegeler siblings have made their thoughts known to the public through social media.
The song was posted on Caleb's Facebook wall on Friday, August 18, with the caption, "Following Pauline Hanson's incredible Burqa stunt in Parliament yesterday, I thought it necessary to write a little parody honouring everyone's favourite flame-haired Senator".
Ad. Article continues below.
Lyrics of the song focused on the senator's radical stance on a number of controversial topics such as Islam, immigrants, climate change and education, all the while asking her to "get out of politics".
Read more: Pauline Hanson rips into government after airport bomb scare
The video quickly went viral and has received 114,000 views and 3,600 likes in the past five days. However, the comment section was divided, with some users praising the siblings for their open political stance and others quick to defend Hanson's actions and policies.
"Fantastic, loved the words and you're right there is no place for Hanson in politics. Well done," one user wrote. 
"Yea get rid of the only person that's got the guts to say what needs to be done…" [sic] another user commented, showing their distaste. 
Where do you stand on the matter? Was the parody video justified or should the Ziegeler siblings have kept their opinions to themselves?