'Talking is not the answer': Trump one step closer to N Korea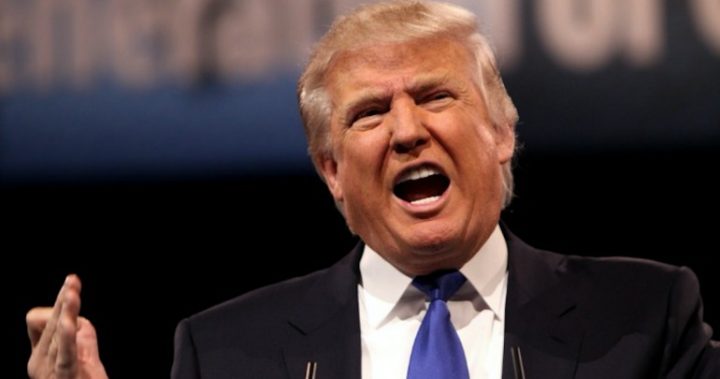 US president Donald Trump says the time for talk with North Korea is over, indicating diplomatic discussions and economic sanctions are no longer the answer when it comes to dealing with the rogue state.
Trump took to Twitter on Wednesday to scold to volatile country for firing a ballistic missile over Japan on Monday, sending the country into a state of panic.
The president has become increasingly frustrated with North Korea in recent months and has threatened that all options, including military action, are "on the table".
In between a visit to flood-ravaged Houston on Tuesday and a rally in Missouri, Trump tweeted that talking with North Korea was no longer the answer.
The U.S. has been talking to North Korea, and paying them extortion money, for 25 years. Talking is not the answer!

— Donald J. Trump (@realDonaldTrump) August 30, 2017
Ad. Article continues below.
However, defence secretary, James Mattis, was quick to contradict the president's words, telling reporters, "We're never out of diplomatic solutions."
Nine News reports that North Korean leader Kim Jong Un ordered Monday's missile launch to be conducted for the first time from its capital, Pyongyang.
The secluded leader said more exercises with the Pacific as the target were needed, the North's KCNA news agency said on Wednesday.
"The current ballistic rocket launching drill like a real war is the first step of the military operation of the KPA [Korean People's Army] in the Pacific and a meaningful prelude to containing Guam," KCNA reportedly quoted Kim as saying.
Ad. Article continues below.
The world has treaded carefully with the isolated state since the Korean war ended in 1953, but tensions have risen since Trump took office, swearing he would not be bullied by the aggressive country.
Kim Jong Un has made repeated threats against the US island territory of Guam, which houses one of America's largest international military bases.
Do you think there will be war with North Korea? Should we go to war or choose diplomacy?