Supreme court allows Trump's Muslim travel ban to proceed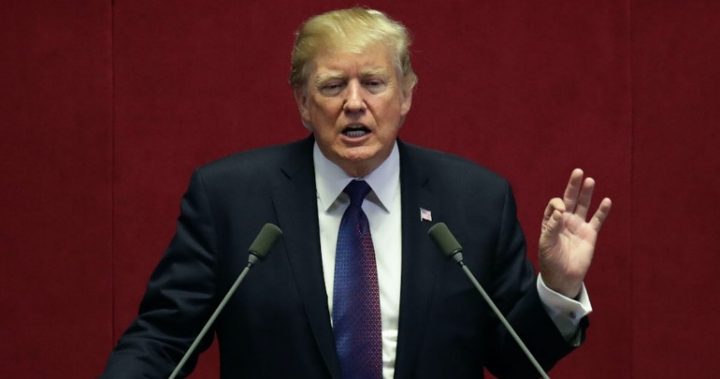 The Supreme Court ruled in favour of President Donald Trump's travel ban on Monday, prohibiting people from six Muslim countries from entering the United States.
The Court's nine judges ruled the ban could take full effect despite multiple legal challenges against the policy in lower courts across the country.
The ban applies to people from Syria, Chad, Iran, Libya, Somalia and Yemen.
Not everyone from the affected countries will be barred from the US though, with the Lower Court ruling that those with legitimate connections to the US could still enter.
These include people with family members in the US, such as grandparents, cousins and in-laws.
Ad. Article continues below.
The ruling is a much needed victory for the White House, which has been dealing with PR fallout from Trump's former security advisor Michael Flynn, who was charged last week for making a false statement to the FBI during their investigation over Russian ties to the 2016 election.
The travel ban has been one of Trump's most contentious policies throughout his presidency. He issued an executive order for the travel ban in January, but was thwarted by legal protests from various states and cities.
USA Today reports that the Supreme Court decided to allow the ban after the Justice Department argued the ban of a matter of national security.
"The proclamation amply justifies the president's finding that the national interest warrants the exclusion of certain foreign nationals, and conclusively rebuts respondents' claims that the entry restrictions were motivated by animus rather than protecting national security," the Justice Department said in its latest brief Thursday.
What are your thoughts on the travel ban? Do you think it's discriminatory or the right move for national security?