Senate President Stephen Parry caught up in citizenship scandal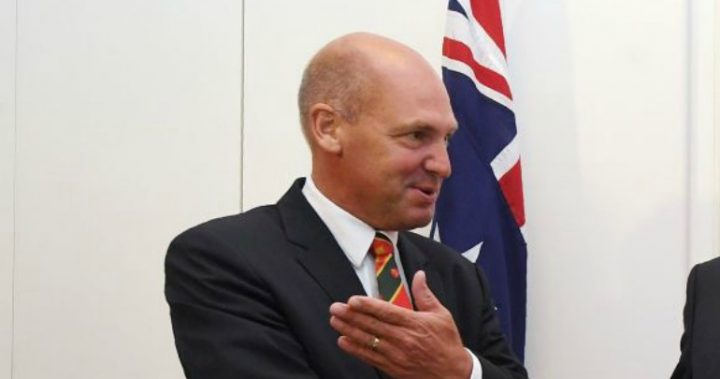 Just when you thought we had heard the last of the citizenship scandal in politics, Senate President Stephen Parry believes he could be a citizen.
The Australian reports that Senator Parry has informed the government that he is a British citizen and that he will possibly have to resign his position.
As it stands, Senator Parry holds one of the highest positions in parliament.
Given that Deputy Prime Minister Barnaby Joyce was booted from parliament after it was revealed he was a duel citizen of New Zealand.
Read more: Joyce wants to change constitution after citizenship scandal
Ad. Article continues below.
The current constitution states that a person can be disqualified from Parliament if they are "under any acknowledgment of allegiance, obedience, or adherence to a foreign power, or [are] subject or a citizen or entitled to the rights or privileges of a subject or a citizen of a foreign power."
It means that Senator Parry is now the eighth person to be caught up in the scandal.
Last Friday, Joyce, along with Scott Ludlam, Larissa Waters and Fiona Nash were disqualified from parliament.
While Senator Parry was born in Tasmania, his father migrated from the UK. He believes he could be a British citizen by descent.
He has already explained that he intends to resign if he is found to be a duel citizen.
It comes after Barnaby Joyce said he wants to change the current constitution after he was stripped of his title.
Do you think foreign-born citizens should still be allowed to be politicians?