School rejects Melania Trump's gift of a favourite book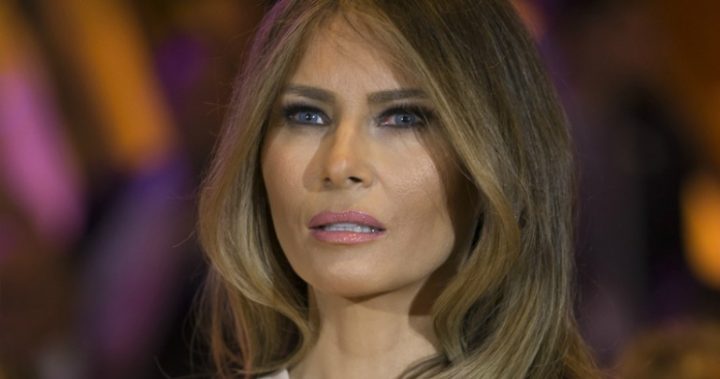 After an awkward start in the role of First Lady, a role which was no doubt far from her mind when she married Donald Trump back in 2005, Melania Trump has been making an effort recently to embrace the position and carve out a public profile for herself. 
It would be difficult enough for a woman in her position, without having the shadow of the beloved previous First Lady Michelle Obama to compete against, but she's trying. 
Read more: Melania Trump turns heads in jaw-dropping hot pink dress
Many of her efforts have fallen flat, however. Her efforts in anti-cyber-bullying couldn't be taken seriously while her President husband was busy using social media to threaten war against North Korea, she was criticised for wearing inappropriate footwear to hurricane cleanup efforts in Texas, and now, what she probably considered a thoughtful gift and a meaningful contribution to children's literacy has bombed spectacularly, after a school librarian rejected her gifted storybook. 
Trump selected the classic Dr Seuss book 'Oh, The Places You'll Go!' along with nine other Dr. Seuss titles to send to an elementary school in Cambridge, Massachusetts, in celebration of National Read a Book Day.
Ad. Article continues below.
Citing the book as a favourite which she read to her son, Barron, "over and over" when he was younger, Trump was no doubt a bit crushed when a librarian at the school refused to accept the gift, criticising Trump administration education policies and images in the books.
Read more: Melania Trump shows the world how to wear military chic
Fairfax Media reported that in a letter sent to the First Lady, librarian Liz Phipps Soeiro said that Seuss' illustrations are "steeped in racist propaganda, caricatures, and harmful stereotypes."
She also wrote that instead of gifting resources to full-funded schools, Trump should focus on devoting resources to schools in "underfunded and underprivileged communities" that are "marginalised and maligned by policies put in place by Secretary of Education Betsy DeVos".
According to a statement from the White House. the Department of Education chose one high-achieving school in every state to receive a package of books from Trump.
"Turning the gesture of sending young schoolchildren books into something divisive is unfortunate, but the first lady remains committed to her efforts on behalf of children everywhere," White House spokeswoman Stephanie Grisham said. 
Who knew that Dr Seuss could be so divisive? Do you think the school's reaction was appropriate?