Tax dollars spent de-radicalising wannabe terrorists 'isn't working'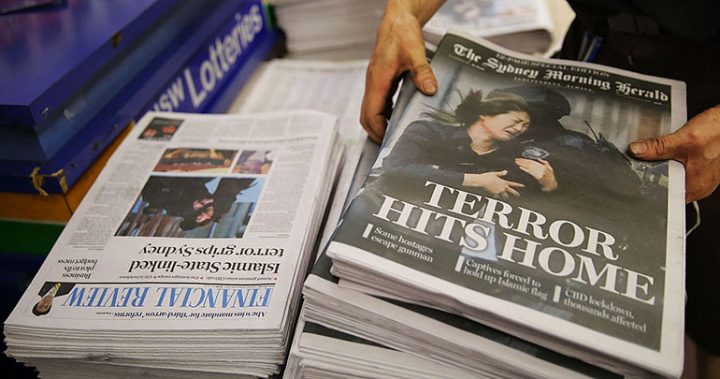 The rise of radical terrorism in Australia has seen a rise of terrorist prisoners in our Supermax jail, and millions of dollars of public spending, both state and federal, on de-radicalisation in the hope that we can heal these people and put them back into society.
But the success is not there, with only one person being released so far despite the effort and taxpayer funds deployed. 
The success rates of the multi-million dollar program must be leaving governments with a large question of whether a jihadi prisoner can in fact be de-radicalised, as whether they should ever be granted parole and whether the spend on rehabilitation is worthwhile.
According to the Sunday Telegraph, only one extremist prisoner has so far been considered successfully de-radicalised in an Australian prison, Mazen Touma, one of several men who were  jailed after a series of planned terror attacked were uncovered in Sydney and Melbourne in 2005. 
The attempt was regarded as Australia's most sophisticated terrorism plot. Twelve years on, and the 37-year-old man, who once loved being compared with Osama Bin Laden, has been hailed a model reformed prisoner.  
Ad. Article continues below.
This single success despite millions of dollars spent is raising two big questions: Is it worth the money, and what defines what is sufficiently de-radicalised to be permitted back on Australian streets?'.
While Touma is considered a success story, government representatives said it is extremely difficult to judge if an inmate has given up their penchant for extremism or turned around their views.
To put a repentant but still idealistic jihadist back on the streets on parole is a frightening contemplation for governments and citizens alike, to the point where laws were passed last year that allow the governments to keep prisoners in custody after their sentence expires.  
Several governments have deployed programs to tackle de-radicalisation.  In Victoria, $6.4 million has been allocated to a Community Integration and Support Program, which attempts to moderate a prisoner's extremist views.  It was run in partnership with the Islamic Council of Victoria until recently, when the council withdrew its support, leaving the government to find a new partner.  
According to the Sunday Telegraph, $47 million has also been allocated this year to tackling prison radicalisation, some of which will go towards building a second Supermax jail in NSW which will house all of the state's jailed terrorists. 
Ad. Article continues below.
Prison radicalisation expert Dr Clarke Jones said he was not surprised juar one inmate had been successfully de-radicalised.
"I don't think the design of the program, the concept of de-radicalisation and the way they [terrorism inmates] are incarcerated is effective," the Australian National University expert said.
Do you think Australian governments should continue to spend millions on programs that have only achieved one success?