Pauline Hanson on the brink of political coup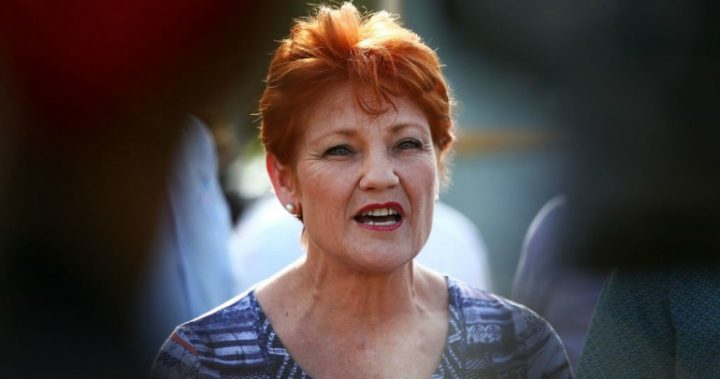 Pauline Hanson's One Nation looks set to make its biggest political breakthrough since the late 90s with polls suggesting the party will win a significant number of seats in the upcoming Queensland election.
The highly anticipated election will set the tone for One Nation's reception around the rest of the country following its crushing defeat Western Australia's March election where the party secured less than 5 per cent of the vote.
While the Queensland Labor government is leading the LNP 52 per cent to 48 per cent on a two party preferred basis, a Galaxy Poll for Courier Mail found that One Nation could take home 18 per cent of votes — a massive gain for the oft-maligned party.
The paper reports that with all parties taken in to account, the result could be much closer than 52 to 48, leaving One Nation with the balance of power.
Labor has ruled out making a deal with Hanson to get them over the line, but the LNP has been more coy on their position.
Ad. Article continues below.
Queensland Liberal leader Tim Nicholls said he won't form a formal coalition with One Nation, but hasn't ruled out teaming up for a minority government should it come down to it.
This would put One Nation in its most powerful position to date.
Despite recent gains, One Nation has been riddled with controversy since Hanson's return to the helm ahead of the 2014 Federal election.
Hanson has been repeatedly criticised for her anti-immigration policy and the party has been plagued with reports of in-fighting.
High profile senator Robert Culleton left the One Nation in 2016 following legal troubles, while the High Court ruled last week that party member Malcolm Roberts was ineligible for Parliament over the citizenship scandal.
What are your thoughts on One Nation gaining more power? Do you agree or disagree with their policies?