Pauline Hanson addresses accusations of dual citizenship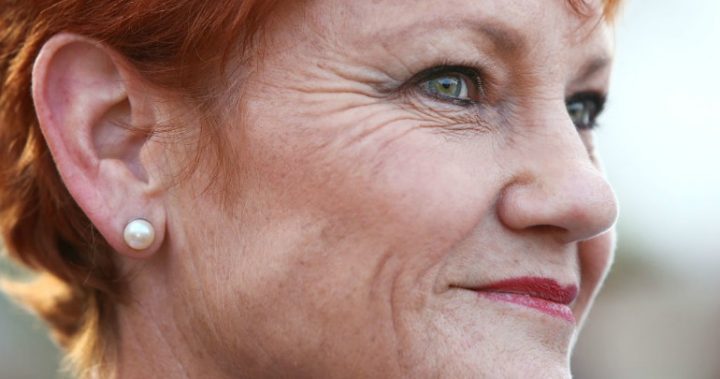 One Nation leader Senator Pauline Hanson is the latest to be accused of holding dual citizenship in the ongoing scandal rocking Australian parliament. 
The citizenship saga began in July, when Greens senator Scott Ludlam resigned after discovering that he held dual Australian and New Zealand citizenship. According to the Australian constitution, a member of parliament can be disqualified if they are "under any acknowledgement of allegiance, obedience, or adherence to a foreign power, or [are] a subject or a citizen or entitled to the rights or privileges of a subject or a citizen of a foreign power". 
Hanson, who has always worn her Australianism proudly, responded to rising speculation that she may hold dual British citizenship at a Gladstone event. Hanson is currently campaigning in the lead-up to the Queensland state election on Saturday, 25 November. 
"I can assure everyone I am not eligible for British citizenship," Hanson said at the Gladstone event.
Since MPs began admitting to their dual citizenship, six have been ousted from their positions, including senate president Stephen Parry and deputy prime minister Barnaby Joyce. 
Ad. Article continues below.
Read more: Barnaby Joyce booted from parliament following citizenship scandal
Though Hanson says she is "quite happy" to present her paperwork, and is supportive of the prime minister's call for all parliamentarians to confirm their citizenship status within 21 days of a special resolution passing the House of Representatives and the Senate, some are speculating that she may have shot herself in the foot with an earlier admission. 
According to reports, Hanson may have told Woman's Day magazine that she held British dual citizenship in 2010. Hanson, who says both her parents were born in Australia, admits that she does have English grandparents on one side of her family. In the Woman's Day interview, Hanson allegedly said she was "relocating to Britain" thanks to her dual citizenship. 
"Honey, you know what? I'll leave it up to you to do it on my behalf," Hanson told a journalist when questioned as to whether she had sought confirmation on her citizenship from the British Home Office. "I have nothing to answer to; I clear section 44 of the Australian constitution. I know what the laws are in England." 
Do you remember the Woman's Day interview? Do you think we'll see a lot more MPs ousted for their citizenship status?