One Nation wants dads accused of violence to keep access to their kids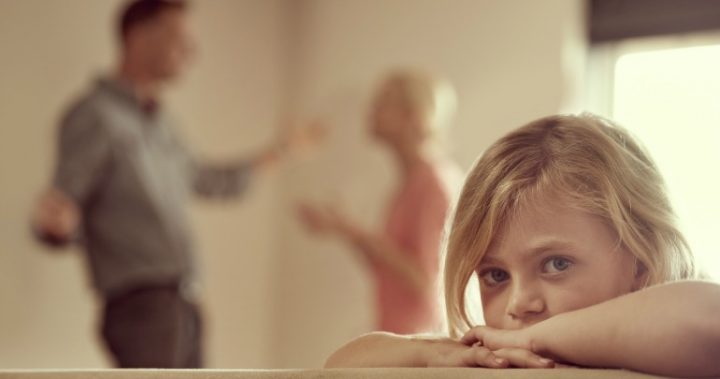 One Nation has released its new policy on domestic violence, and it's certainly causing some ripples.
The policy, released by the party's Queensland leader Steve Dickson, aims to allow a parent accused of domestic violence to continue to have access to their children in the case of family breakdown.
It would also require the person making making a claim of domestic violence in the Family Courts to show more evidence that it has occurred.
Speaking at the unveiling of the policy, Dickson and One Nation candidate Tracey Bell-Henselin implied that current laws allowed women to unfairly obtain emergency protection orders that prevented men accused of violence from having access to their children.
Belll-Henselin blamed "family break-ups" for causing 21 fathers a week to commit suicide.
Ad. Article continues below.
"We have dads with no access to their children," she said. "Our children need to see their mums and their dads, so we need to get in [and] change [the] policy."
The Australian Brotherhood of Fathers, a group that campaigns for better support for men in family breakdown situations, claims that women making domestic violence claims currently had to provide little evidence.
But Queensland's domestic violence prevention minister Shannon Fentiman and her opposition counterpart Ros Bates both said the One Nation proposal would put children at risk of continued harm "by forcing them to spend equal time with both parents, even if one of them is perpetrating violence", the Courier Mail reported.
The Women's Legal Service, meanwhile, told the newspaper that women did, in fact, have to provide proof before a protection order was granted.
According to the Our Watch non-profit organisation, both women and men are more likely to experience violence at the hands of men in Australia, with around 95 per cent of all victims of violence reporting a male perpetrator. One woman a week, on average, is killed by a partner or former partner in Australia.
Do you think One Nation is right to stand up for wronged dads? Or would its new policy put women and children in danger?