Calls for prime minister Malcolm Turnbull to resign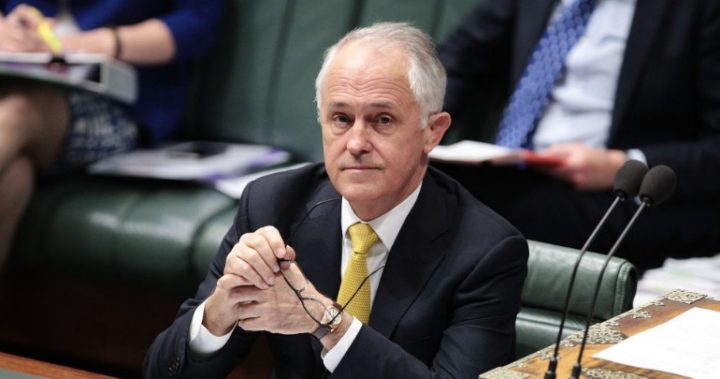 It's been a hectic year for Australian politics and despite being December, it looks like there's more drama to come.
One of the most senior politicians in the Coalition has called for Malcolm Turnbull to resign.
New South Wales Deputy Premier John Barilaro is adamant that Turnbull should "give Australians a Christmas gift and go".
"Turnbull is the problem, the Prime Minister is the problem," the ABC reports Barilaro telling Radio 2GB.
Read more: 'No thanks': Malcolm Turnbull rejects NZ refugee offer
Ad. Article continues below.
"He should step down, allow for a clean-out of what the leadership looks like federally. And whoever governs the country needs to make sure that they put the country and its people first."
Barilaro listed what he believes are the problems in the current government.
"You've got a party in disarray, a Coalition Government in disarray and a community not unified and that is all at the feet of the Prime Minister of Australia," he said.
He also suggested that Turnbull was out of touch with everyday Aussies, pointing out his response to last weekend's Queensland State Election.
Read more: Malcolm Turnbull: I'm responsible for bringing Playboy to Oz
Ad. Article continues below.
"What really got up my goat on Sunday, was to hear the Prime Minister of this nation say there were no federal issues that affected the state election. That's just a joke.
"If you're completely out of touch like that comment, which showed clearly that the federal issues were impacting on the way state voters were voting in a state election, in my mind, it just shows that there is no leadership."
Despite taking to a radio station with his concerns, the PM suggested that Barilaro hadn't contacted him personally to tell him to step down.
Read more: Have the PC police gone too far over Malcolm Turnbull?
"It is odd he has never raised these matters with me personally," the ABC reports Turnbull telling 3AW radio in Melbourne.
Ad. Article continues below.
He even went as far to say that the Deputy Premier was simply trying to impress radio host Alan Jones, who was interviewing him.
"He has got my number, he can call me anytime," Turnbull added.
"I wouldn't be bagging them in the media like that."
What do you think? Should Malcolm Turnbull call it a day or were Mr Barilaro's comments out of line? Is the Prime Minister in touch with everyday Aussies?