North Korea launches more missiles, revealing new threat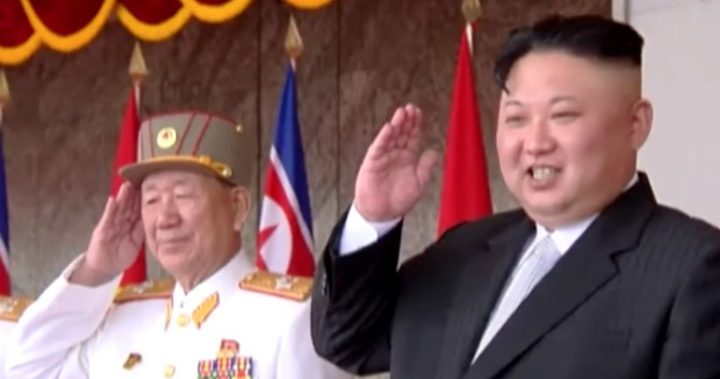 North Korea has fired three short-range missiles using a multiple rocket launcher.
The missiles were launched off the North Korean east coast on Saturday and had the potential to reach US military bases that were currently in South Korea.
It's the first launching this month but it again goes against United States and South Korean requests for them to stop weapons trials, reports New York Times. The use of the multiple rocket launcher has cause for concern too, as it shows an advance in capability and rather than just a missile test operation, more like training for war.
The latest launch coincides with an annual US and South Korea's annual military exercises, but at no time were the missiles a threat.
Initially it was reported that one of the missiles blew up after blast-off and the other two failed in flight.
Ad. Article continues below.
JUST IN: US Pacific Command says North Korea launched THREE ballistic missiles today in a span of 30 minutes. Full statement: pic.twitter.com/ER98iom7b5

— Andrew deGrandpre (@adegrandpre) August 25, 2017
It was later confirmed they had travelled 250 km, far enough to hit South Korea. US Pacific Command updated their 'failed in flight' comments in a statement, reports The Daily Caller. "Rather, they flew approximately 250 kilometres in a northeastern direction. We will continue to work with our interagency partners on a more detailed assessment of this latest launch and we will provide a public update if warranted."
Kim Jong Un, the North Korean leader, is reported to be overseeing a special forcer operations which simulates strokes on South Korean islands, with recent images of him show to be inspecting missiles and missile-fuel components. These images are also said to be a sign to the world their missile program is still on the go.
This latest launch follows more than 20 that have been fired this year alone.
What do you think of this latest news from North Korea?