No end in sight with citizenship questions for third Turnbull MP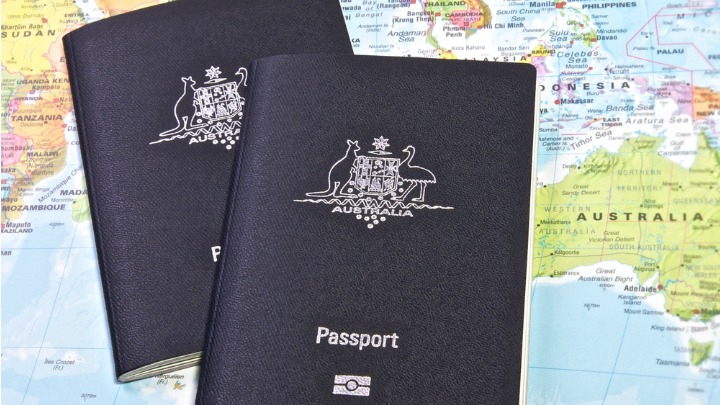 Maybe it's time for every Australian parliamentarian to cough up proof of their citizenship; Michael Keenan, the justice minister, has been accused of being a dual citizen of the United Kingdom and Australia. 
Keenan is the sixth MP to be brought into the awkward encounter in the past month, thanks to a report from Fairfax Media.
According to Fairfax's UK immigration experts, Keenan is a "citizen by descent" because his father was born in England. 
"Nothing in the later UK nationality legislation will have removed British Citizenship from Peter [Keenan's father] and Michael," Philip Gamble, director of Sable international, says.
Peter Keenan's UK citizenship would not have been altered by his marriage to an Australian woman, and he would have been able to attain Australian citizenship without giving up his UK citizenship. 
Ad. Article continues below.
"Peter and Michael acquired their British nationality by operation of law and no action was required for them to 'activate' this status – Michael will be a British citizen 'by descent' unless he has taken the formal step to renounce British nationality," Gamble says. 
Read more: Shock update on Barnaby Joyce's citizenship bungle
According to the British Nationality Act of 1948, "a person born after the commencement of this Act shall be a citizen of the United Kingdom and Colonies by descent if his father is a citizen of the United Kingdom and Colonies at the time of the birth". 
Read more: Another MP resigns over dual citizenship mishap
So far, Keenan has declined to present any evidence that he took formal steps to renounce his citizenship (such as the necessary application and fee payment required to do so) before he was elected to office, though he is determinedly informing everyone who asks that he's an "Australian citizen and does not hold citizenship of any country". 
Ad. Article continues below.
Read more: Dual citizenship drama claims another victim 
The prime minister has also declined to clarify the confusion over Keenan's situation and whether he will follow in the footsteps of fellow dual LNP members Barnaby Joyce and Matt Canavan, who were also caught up in this tangled web. Despite initialling labelling the citizenship bungle a sign of "incredible sloppiness", it seems the prime minister's party is now leading the race. 
Read more: Greens senator won't be deterred by dual citizenship bungle
News of the first dual citizenship scandal came in July, when Greens senators Scott Ludlum and Larissa Waters were revealed to hold dual citizenship of New Zealand and Canada respectively. One Nation senator Malcolm Roberts also admitted to confusion over his status. 
Is it time for every single parliamentarian to show their papers and prove their citizenship?