Newspaper publishes suggestive cartoon of Trump and Kim Jong-un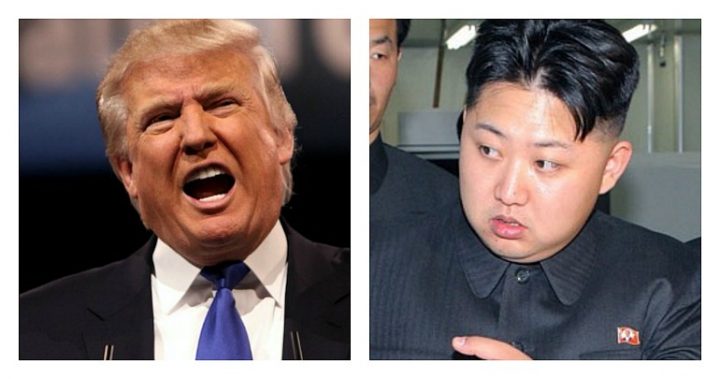 Could World War Three be sparked by two men arguing over who's got the biggest … rocket?
That's the idea put forward by British newspaper The Evening Standard who published a suggestive cartoon on US president Donald Trump and North Korean leader Kim Jong-un comparing 'rocket size'.
The cartoon appeared in the Saturday edition of the paper and depicts the two men showing off their rockets — a dig at Trump's UN speech in which he called Jong-un "rocket man" and threatened to "totally destroy" North Korea.
Also @EveningStandard:latest on nanny murder & PM's Brexit speech + Delves Broughton on Trump's love in with Dems + our first Scarfe cartoon pic.twitter.com/NcKHAwMcw0

— George Osborne (@George_Osborne) September 22, 2017
Ad. Article continues below.
The cartoon has received plenty of positive comments online with some saying it "hits the nail on the head" and others calling it "bloody hilarious".
Not everyone was impressed though, with some Twitter users saying the paper went too far and has "zero credibility" now.
Cartoonists have relished depicting Trump in compromising positions since he became president with newspapers and magazines printing hundreds of satirical drawings of him since his inauguration.
What do you think of the cartoon? Hilarious or too far?