Mark Latham slams Turnbull's sex ban as return to 'Victorian era'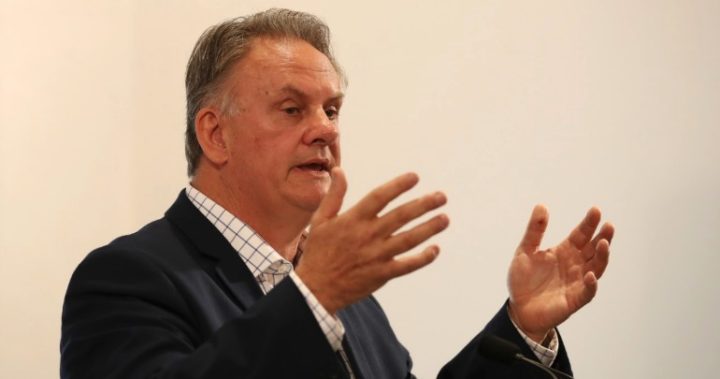 Mark Latham has branded Malcolm Turnbull a "control freak" and said his sex ban is a return to the "Victorian era".
The prime minister announced recently he had banned all sexual relations between ministers and their staff, in response to revelations his deputy Barnaby Joyce had an affair with a staff member – who is now expecting his baby.
While it's been backed by many of his colleagues, former Labor leader Latham insists it's the wrong decision. Radio host Alan Jones read out a statement from Latham on his 2GB radio show on Wednesday morning, before welcoming him on air to discuss the issue.
"Anyone who seeks to regulate sex between consenting adults is not someone who believes in individual freedom," Latham originally said in the statement. "Turnbull has outed himself as a nanny state Liberal, a puritanical control freak whose need to regulate the behaviour of others now extends to the bedrooms of his government."
He told Jones on air: "He's missed the obvious point, people should be worried about the issues of taxpayer funds.
Ad. Article continues below.
Read more: Turnbull savages Joyce: Shocking error brought 'world of woe' on family
"Instead Turnbull has taken us back to the Victorian era. It's all about the morality, who's sleeping with whom – these are essentially private matters.
"The way in which he lambasted Barnaby Joyce on Thursday was a massive mistake because there's no doubt Turnbull knows a fair bit about what's happened behind the scenes. If Barnaby Joyce is to go down, then Malcolm Turnbull should go down with him."
When Jones argued the government is now getting involved in every level of people's lives with the ban, Latham responded: "I would have thought we were well and truly past the era of the bedroom police," before pointing out Turnbull had got advice from his wife Lucy.
"It just shows that Turnbull doesn't really believe in individual freedom, and it's degrading isn't it," he added, before insisting there's no reason people should trust politicians, if the PM can't even trust his own ministers.
Ad. Article continues below.
Not done there, Latham accused Turnbull of "misleading parliament" by telling them he had confidence in Joyce, before heading out and telling reporters he didn't and said he was appalled by his actions. He added: "Malcolm Turnbull has legitimised all of the worst aspects of journalism that seek to peer through the bedroom window."
Read more: Turnbull admits consulting wife over Joyce scandal in open marriage chat
It comes after Turnbull defended his decision to announce a sex ban in Aussie politics, as he appeared alongside his wife Lucy on 60 Minutes recently.
"Lucy and I talked about this, this is one of those classic issues where it's good to take counsel from your wife, your life partner," he said. "She, Lucy, absolutely agrees, and I mean, who would disagree? Do we think it's a good idea for ministers to have sexual relations with their staff? No? Well why don't we just say so!"
He added: "I certainly felt that the values I expressed and the action I took would have the overwhelming endorsement of Australians. I felt it was absolutely the right thing to do."
Turnbull originally hit out at Joyce last week, saying he had made "a shocking error of judgement", before adding in a press conference: "Ministers, regardless of whether they are married or single, must not engage in sexual relations with their staff. Doing so will constitute a breach of the standards."
Do you agree with Turnbull's sex ban? Do you think it is necessary, or a step too far?