Malcolm under pressure as polls plummet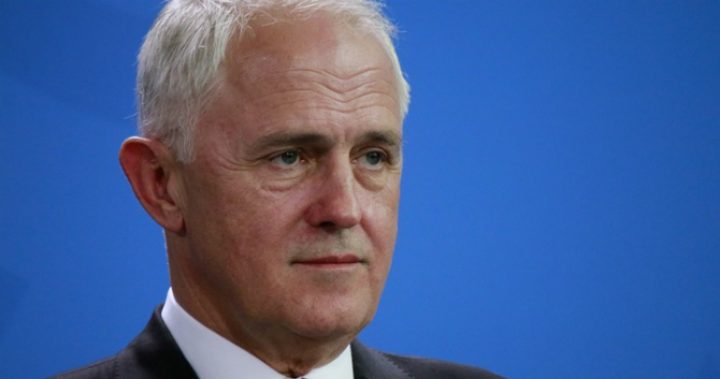 Prime Minister Malcolm Turnbull has suffered another devastating drop in the polls amid the developing citizenship scandal.
A Newspoll conducted by The Australian reveals Mr Turnbull's standing as preferred prime minister has plummeted by from 41 per cent to a staggering 36 per cent. Mr Turnbull is now only ahead of opposition leader Bill Shorten by two percentage points.
For weeks now the Coalition has trailed behind Labour in its two-party preferred poll. This week marks the 23rd consecutive time that the Turnbull government have lagged behind as the preferred party.
The Newspoll results also reveal that the Labour party holds a 55 per cent lead in surveyed voters while the Coalition holds 45 per cent. This poll rating is the worst since February. 
The Australian attributes this shift in allegiances to the voters response to the ever-developing citizenship saga and the general government instability.
Ad. Article continues below.
If these results show anything it is that Mr Shorten is now closer than ever to taking over Mr Turnbull to become Australia's preferred Prime Minister.
This is bad news for the Coalition, especially since the primary vote has fallen from 35 per cent to 34 per cent. This is only the second time core support has fallen this low since Mr Turnbull's appointment as leader.
On top of all the current instability, Mr Turnbull now must lead a minority government after the resignation of Liberal minister John Alexander yesterday.
Alexander resigned after he discovered that he could be a British dual citizen.
This resignation could see a by-­election called any day now, so the government can turn things around by December 16.
The Turnbull government will continue to put citizenship pressure on Labor MPs to set up more by-elections for early next year.
What do you think of the developing citizenship crisis? Have you lost faith in our current government?