Liquidators seek arrest warrant for Clive Palmer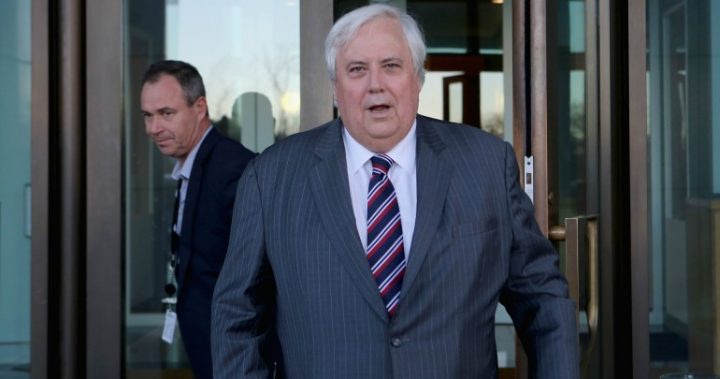 Liquidators are seeking an arrest warrant for former mining magnate Clive Palmer after he failed to appear in court on Thursday.
Queensland Nickel liquidators lodged an urgent application for the warrant in the Federal Court at 10.15am on Friday, but Palmer has reportedly brushed off the application and told AAP he was not given enough warning for the Thursday's hearing.
"I can't be in two courtrooms at the same time, can I?" Mr Palmer said.
Palmer said he was in court in Western Australia at the time of Thursday's hearing in Brisbane. The former politician said he "loves being in court" and would have appeared if logistically possible.
Palmer said his legal team advised him there was little chance the application against him would succeed.
Ad. Article continues below.
The Queenslander's mining company was placed in the hands of liquidators in 2016 after the business racked up millions in debt. The liquidators are suing Palmer for $106 million, which they are attempting to claim from his other companies.
Queensland Nickel owed creditors $300 million at the time of its collapse.
What are your thoughts on this?