Let's talk: Should Michaelia Cash resign?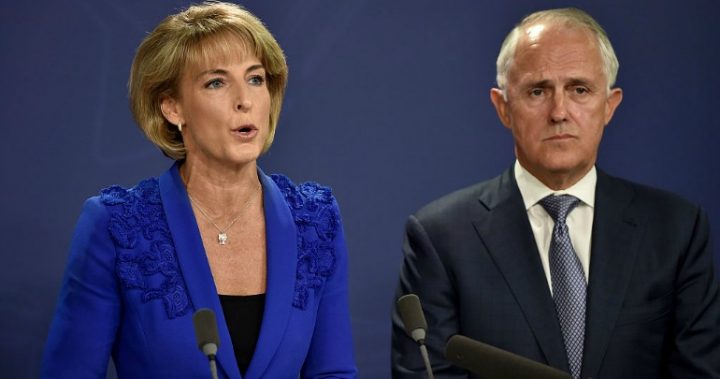 There are calls for Employment minister Michaelia Cash to resign after a staff member from her office admitted to tipping of the media about Tuesday's police raids on the Australian Workers' Union.
Labor voices have rallied together demanding Cash resign from her position or be sacked, but so far she has refused to budge.
Cash repeatedly told a Senate committee on Wednesday that her office had nothing to do with the leak, but was informed otherwise by one of her staffers later that day. The staff member in question has resigned.
Prime Minister Malcolm Turnbull has thrown his support his employment minister and knocked back Labor's calls for retribution.
"She was misled," Mr Turnbull said.
Ad. Article continues below.
"And once her staffer told the truth and made the admission that he had done the wrong thing, she corrected the record. She acted entirely properly."
The debate has drawn opinion from all corners of Canberra.
The ABC reports that Greens leader Richard di Natale said Cash should resign because, "she is either implicated in this or she is incompetent in having staff going rogue".
"When you are a minister, the buck stops with you, no excuses, you don't blame your staff, you take responsibility for the actions of your office, that is what ministerial accountability means," he said.
What do you think? Should she step down? Or does she have a right to stay?