Let's talk: Is it time for another female Prime Minister?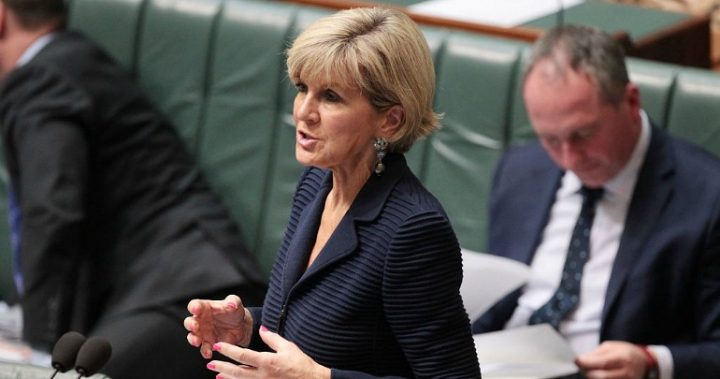 Australia officially has a female prime minister again. Well acting prime minister anyway.
With Barnaby Joyce out of action due to the citizenship scandal and Malcolm Turnbull visiting Israel on official business, foreign minister Julie Bishop has stepped up the plate and is leading the nation, albeit temporarily.
It's the first time Australia has seen a woman in the top job since Julia Gillard was ousted by Kevin Rudd in 2013.
While Gillard's prime ministership was celebrated by some as a monumental moment for women and Australian politics, it was somewhat tarnished from the beginning because of the way she came to power — famously knifing Rudd to secure the prime ministership in June, 2010.
She was officially elected into office two months later, but only just scraped through with a deal aligning Labor with the some of Parliament's most divisive Independents.
Ad. Article continues below.
Three years and some dismal poll results later, Gillard was gone.
Bishop on the other hand as enjoyed a steady stream of positive polling from Australian voters. Her famous "ice stares" and no-nonsense attitude has endeared her to voters as a woman who can get the job done without the drama.
She's been questioned in the past about whether or not she would put her hand up for PM one day, but has consistently said she's happy with the job she's got.
The media and public will no doubt be keeping a close eye on her over the week to see how she handles her time at the top.
What do you think? Does Australia need another female PM? Would Julie Bishop do a good job?