'Let Aussie voters decide immigration policy': Bolt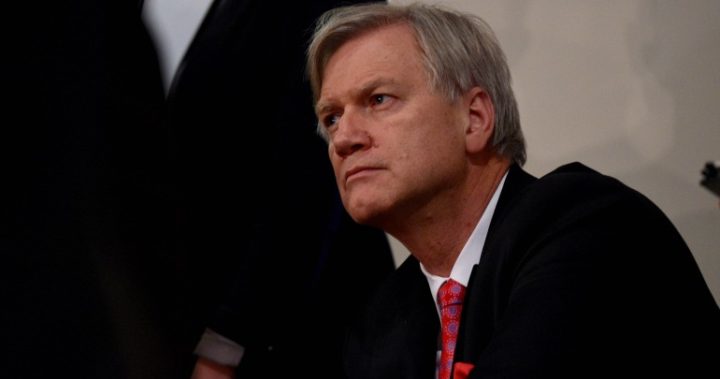 Conservative commentator Andrew Bolt says politicians should stop bickering over Australia's population growth policy and ask voters what they want instead.
The Sky News journalist told 2GB's Ben Fordham that Australia's current immigration intake of about 190,000 people a year was having marked impact on our cultures and values.
"Two-thirds of that growth will be from people who don't have cultural roots in this country," he said.
"And that's got to have an impact on… nationalism, respect for our history, all sorts of things… the place of girls in our society."
He says it's time for the issue to be put to voters.
Ad. Article continues below.
"No one has actually asked people, are you okay with this?"
Population growth has been under the spotlight in recent weeks, after former prime minister Tony Abbott called to drastically cut immigration levels. The backbencher argued Australia does not have the infrastructure to support population growth at such a high rate and that the influx of foreigners was contributing to rising housing prices and the high cost of living.
He's been backed up by businessman Dick Smith who said "we're going to destroy Australia as we know it today" if we don't wind back immigration.
Speaking on 2GB on Monday, Smith said the next Federal election will be won by whichever party puts immigration at the top of its agenda.
"You can either put Tony Abbott back or you can get Malcolm to have a brain change and say eight out of 10 want a population plan," he said.
Ad. Article continues below.
According to Australia's official parliamentary library, the migration program's planned intake rose from 74,000 to 140,000 per year between 1996 and 2007, when John Howard was in power, with the annual rate sitting at around 110,000 for most of that period.
Abbott wants the country's current planned immigration levels wound back to Howard-era numbers.
The planned migration intake is the number set annually for the number of migrants Australia is willing to accept, with the number mainly based on skills shortages in the labour force and the granting of family visas that allow Australian passport holders to bring relatives or partners into the country from overseas.
The number of planned migration places rose sharply under Howard successor Kevin Rudd, from 152,800 to more than 190,000 in 2009, but fell after that in response to the impact of the global financial crisis on economy, which led to "a decline in the need for additional skilled labour".
While Abbott has found support amongst his conservative stalwarts, he's faced criticism from senior members of the Liberal Party. Federal Treasurer Scott Morrison has rubbished Abbott's idea and said linking immigration to the cost of living would "cut off your nose to spite your face".
He also claimed Abbott's proposal would cost the economy around $4-5 billion in the next four years.
Do you think politicians should let voters have their say on immigration levels? How would you vote?