John Howard states his position on SSM debate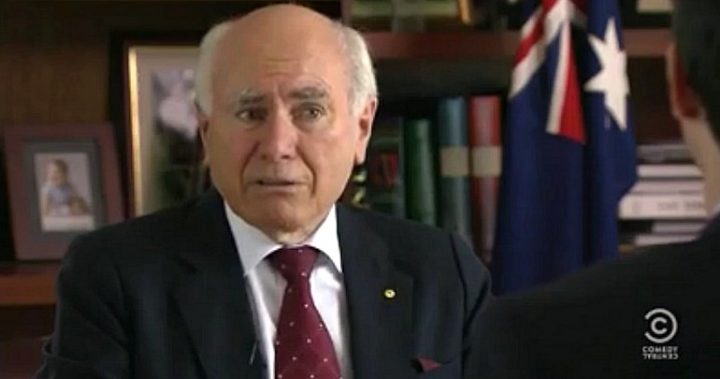 Former prime minister John Howard has thrown his hat into the ring on the same-sex marriage debate, declaring he his team No.
Howard, who was prime minister in 2004 when the definition of marriage being between "a man and a woman" was ­inserted into the Marriage Act, told The Weekend Australian he was voting no because children have a right "to have a mother and father".
"I respect the Yes campaign ­arguments, but this is not about a single right and there are conflicting rights," he told The Weekend Australian on Friday.
"I believe there is a conflict here between those seeking the right for same-sex marriage and the rights of the child, and I ­believe the right of the child to have a mother and father should be preserved."
The argument that every child should be able to have both a mother and father has been a one of the most prominent claims from the No camp.
Ad. Article continues below.
However, Team Yes is yet to suggest that children shouldn't be given this right. They are simply arguing for an adult's right to marry whomever they wish.
Howard is the second prominent ex-PM to weigh into the debate, with Tony Abbott acting as a fierce campaigner against same-sex marriage from the beginning.
Read more: Tony Abbott slams same-sex marriage vote as PC ploy
Howard's words come after the High Court on Thursday validated the postal survey on same-sex marriage, meaning the Government is free to go ahead with the unconventional method.
How will you be voting? Do you think ex-PMs should stay out of the debate? Or do they have a right to be heard?