Jacqui Lambie resigns after learning of British citizenship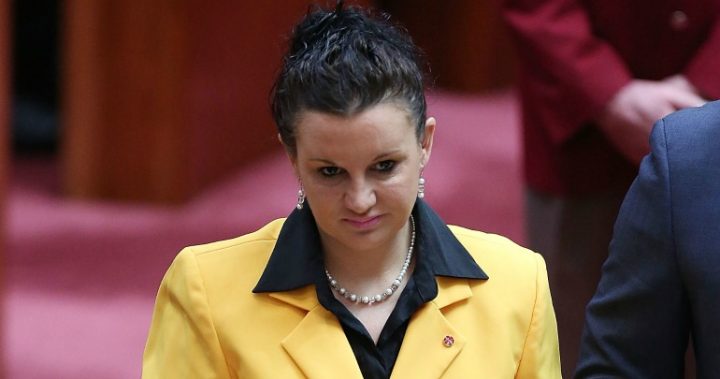 Tasmanian Independent Senator Jacqui Lambie has resigned after discovering she is a dual British-Australian citizen.
Lambie announced yesterday she was waiting on advice from the British Consulate on her citizenship status. Lambie's father was born in Scotland.
The Sydney Morning Herald reports that she told colleagues on Monday night that there would be no need to refer the matter to the High Court is she was in breach of Section 44 of the Constitution.
Lambie told the Hobart Mercury: "If I am a dual citizen I will resign, if it is black and white there is no need to take it to the High Court, as simple as that."
She says she will not run in the next Tasmanian election.
Ad. Article continues below.
In her maiden speech in the Senate, Lambie revealed she has Indigenous heritage, but says she only recently learned of her British ancestry.
Lambie's political career has been somewhat of a rollercoaster, having been a member of Labor, Liberal, and the Palmer United Party, before a fallout with Clive Palmer saw her sit as an Independent since 2014.
She made headlines in 2015 after delivering a tearful and passionate speech in Parliament about her son's methamphetamine addiction.
Lambie is the eighth member of Parliament to fall victim to the citizenship debacle.
Former deputy prime minister and Nationals leader Barnaby Joyce is currently running for re-election after the High Court ruled he was in breach of the Constitution.
Ad. Article continues below.
Greens Senators Scott Ludlum, Larissa Waters, Nationals member Fiona Nash, One Nation member Malcolm Roberts and Liberal party member John Alexander have all stepped down over the issue.
Labor MP Rebekha Sharkie is still in doubt.
What are your thoughts on this? Are you sad to see Lambie go?